Plainfield North grad wins National Merit award
7/15/2015, 9:58 a.m.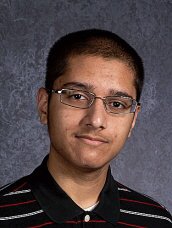 Plainfield North High School graduate Irfaan Khalid is one of more than 3,900 students nationwide to win a National Merit college-sponsored award as part of the 2014-15 National Merit Scholarship program.
The prestigious National Merit Scholarship program, in its 60th year honors academically talented high school seniors and lets them compete for National Merit Scholarship awards in several categories.
Khalid, who graduated from PNHS in Bolingbrook in May 2015, earned National Merit Finalist status by building an outstanding academic record throughout high school and qualifying SAT scores, among other criteria.
More than 1.4 million high school juniors in over 22,000 high schools nationwide entered the 2014-15 National Merit Program by taking the 2013 Preliminary SAT/National Merit Scholarship Qualifying Test.
The pool of semifinalists comprises less than one percent of all United States high school seniors and includes the highest scoring entrants in each state.
This year, 183 colleges and universities sponsored about 3,900 Merit Scholarship awards ranging from $500 to $2,000 annually for up to four years of undergraduate study at the institution financing the scholarship. Khalid plans to study computer science at Vanderbilt University in Nashville, Tenn.
In all, about 7,400 students nationwide won National Merit awards and scholarships in various categories worth about $32 million.