Superhero 'Comicopolis' coming to Lockport library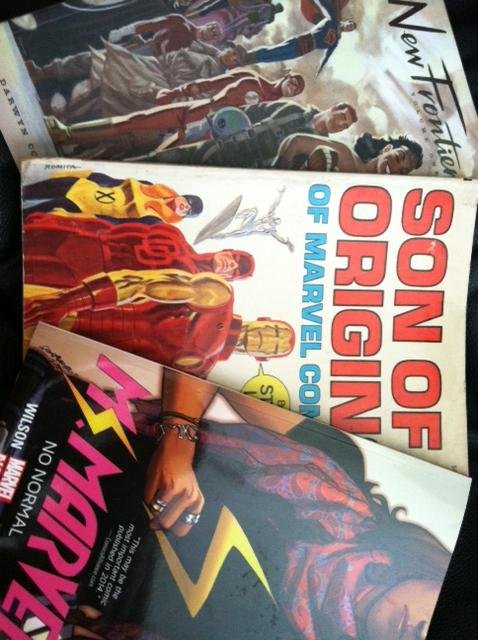 When they wanted to gather together as a group, superheroes like Superman, Batman and Wonder Woman met at the Hall of Justice. The Avengers, their Marvel Comics counterparts, assembled in Tony Stark's mansion.
And now Lockport-area comics fans will have their own gathering place to celebrate all things superhero when Comicopolis comes to the White Oak Library, 121 East Eighth St., Lockport, on July 25.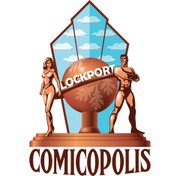 Lockport library branch manager Patricia Jarog said the all-ages mini-comic convention is a joint venture being organized by the library, Amazing Fantasy Comics owner Joe Gentile and volunteers from the City of Lockport's Summer Arts Series.
"We're hoping to make this an annual event," Jarog said.
The event's name is a combination of the word "comics" and Metropolis, Superman's adopted home town.
Like many comic-related plots, the idea for the event "started to hatch last year" when library staff decided they wanted to work on a project to mesh with the city's annual Summer Art Series, she said.
"We thought it would just be cool to get everyone on the same page," Jarog said, calling the July 25 event "a big segue" into the final week of Lockport's "Superheroes of Innovation" summer art series. The event's theme also ties in with the library's summer reading series, "Every Hero Has a Story."
Several comics industry professionals working as writers, artists and colorists will attend the event.
They include: Sarah Benkin, Patrick Trahey, Scott Larson, Jim Terry, Paul Mounts, Jacob Halton, Rafael Nieves, Mike Babinski, Adam L. Garcia, John Everson, Katie and Joe Ryan, Justin Castaneda, Wesley Sun, Angel Onofre and Patrick Williams.

Representatives from the International School of Comics will be there to talk to aspiring writers and artists.
One of the biggest names to attend, Tim Seeley, is the writer of the Image Comics series Revival, a "rural noir" story about a town in Wisconsin where the recently deceased inhabitants have come back to life.
"We're really super excited," said Jarog of Seeley's appearance.
The event will also feature more than 30 vendors selling comics-related merchandise from comics to figurines. Vendors will include Amazing Fantasy Books and Comics, Moonstone Press, King Bone Press and Dave's Comic Vault.
A host of other activities planned for the day will include superhero face painting, a cape and headband kid craft, make-up and costume workshops and a photo booth. People in dressed as Spider-Man, Wolverine, Deadpool and a "Star Wars" storm trooper will be available for photos.
A contest will award $50 gift card prizes for best costumes in the adult, teen and kid categories.
College radio station WCSF from the University of St. Francis will be onsite throughout the day to provide music.
City of Lockport tote bags will be given out to the first 500 people and will include such items as posters, book markers and other items, Jarog said.
For more information, go to www.facebook.com/ComicopolisLockport.