Six more Homer Glen bats confirmed for rabies
7/18/2015, 9:10 a.m.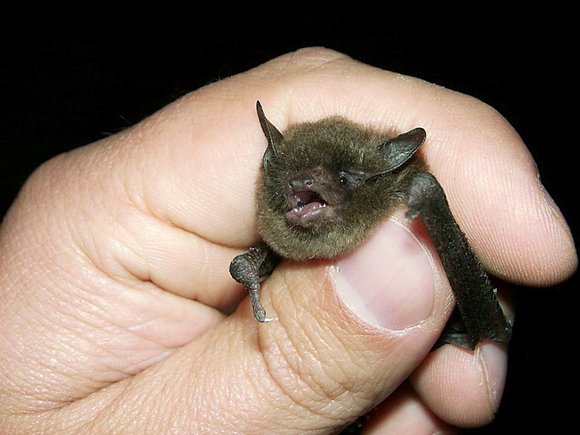 The Will County Health Department issued this news release:
Will County Animal Control is working with the Illinois Department of Public Health, the Illinois Department of Natural Resources and the U.S. Department of Agriculture to resolve a bat rabies problem which has already resulted in post-exposure rabies treatments for three Homer Glen residents.
The problem first surfaced July 6, when a live bat was found in the garage of a residence on the 13000 block of West Little Creek Drive. Another bat was found July 9, and five more were trapped at the home between July 10-14. Six of the seven bats have tested positive for rabies, and Animal Control officials are working to make sure the problem is resolved before any human or pet animal exposure occurs.
"We want to make sure there is no risk of exposures to persons living in the area and it's equally important to be sure that unvaccinated pets in the neighborhood don't come in contact with a rabid animal," according to Will County Animal Control Administrator Lee Schild D.V.M.
"Representatives from the U.S. Department of Agriculture and the Illinois Department of Natural Resources have surveyed the situation and provided us with guidance so that this problem can be resolved as soon as possible. As always, public safety is our first priority."
No pets reside at the Little Creek address, and the Will County Health Department recommended that the three people who live on site receive post-exposure rabies prophylaxis (PEP), July 9. The course of treatment began July 13.
Groen Wildlife Services has been retained to supervise mitigation efforts. A small colony of "Little Brown Bats (Myotis lucifugus), is thought to have roosted in an attic space above the garage.
As of midday Friday, it was not known whether live bats remain in the space. Preliminary pictures provided by a tiny camera introduced into the attic identified only dead animals.
"Bats are nocturnal animals," Schild explained. "All potential entry spaces into the attic have been sealed. The mitigation specialist knows what he is doing and how to bat proof the residence. We believe this issue will be a thing of the past very soon."
Through July 15, Will is one of eight Illinois counties to report a 2015 wildlife rabies confirmation. Will has accounted for nine rabies confirmations to date. All of the case confirmations involve bats.
"We want to emphasize the importance of getting pet dogs and cats vaccinated against rabies," Schild said. "those animal vaccinations are our first line of defense against the rabies threat. Parents need to make sure children understand that they should never come in contact with any wild animal, or even unfamiliar domestic animals. Education here is critical."
Rabies is a virus transmitted to humans through the bite or scratch of an infected warm-blooded animal. The virus is almost universally fatal if PEP is not quickly administered.
Any potential bat exposure should be reported to the most appropriate animal control authority as soon as possible. Will County Animal Control is available 24 hours daily at 815-462-5633.