American Ethanol to sponsor Chicagoland Speedway truck race
7/21/2015, 10:35 a.m.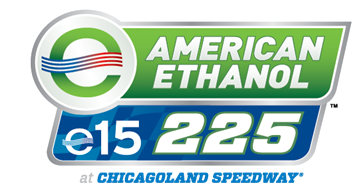 Chicagoland Speedway in Joliet provided this news release:
Chicagoland Speedway Tuesday announced American Ethanol E15, through the support of Growth Energy and the Illinois Corn Marketing Board, as the event title sponsor of its NASCAR Camping World Truck Series race.
The American Ethanol E15 225 will take to the track on Friday, Sept. 18 as part of the Chase for the NASCAR Sprint Cup weekend.
"As we kick off our Chase for the NASCAR Sprint Cup weekend, we are thrilled to welcome a partner as involved in the sport as American Ethanol," said Scott Paddock, president of Chicagoland Speedway.
"Their commitment to reducing emissions through the cleaner burning ethanol fuel has been a vital part of NASCAR's Green Clean Air initiative. American Ethanol has proven to be a tremendous partner not only for Chicagoland Speedway, but for NASCAR's teams, fans and the industry as a whole."
Representing a wide array of ethanol supporters, from farmers to bio-engineering firms, American Ethanol was established by Growth Energy in partnership with the National Corn Growers Association and industry supporters.
Ethanol represents the most commercially-viable alternative to 100 percent petroleum-based fuel that America currently holds, and corn ethanol reduces emissions by 34 percent. By utilizing Sunoco Green E15 race fuel, a 15 percent blend of corn ethanol and gasoline, NASCAR has demonstrated that American Ethanol blended fuel performs when held to the highest standards.