Joliet Enters Final Season in Southwest Suburban Blue
7/22/2015, 3:28 p.m.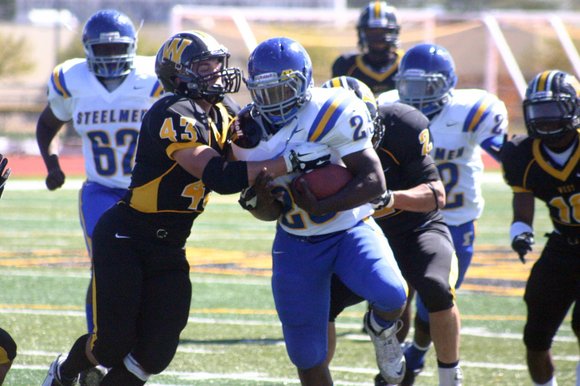 Both Joliet West and Joliet Central high schools are entering their final season of competition as a member of the Southwest Suburban Blue conference and will instead join the Southwest Prairie conference which will likely be a better fit in terms of proximity.
The IHSA Southwest Prairie Conference Board of Control voted to accept Joliet Township High School into their conference. Joliet Central High School and Joliet West High School will enter the conference at the beginning of the 2016-2017 school year.
The Southwest Prairie Conference (SPC) is an organization of eight high schools in Southwestern Suburban Illinois, representing five communities in that part of the state. High Schools in the Southwest Prairie Conference include: Minooka High School, Oswego East High School, Oswego High School, Plainfield Central High School, Plainfield East High School, Plainfield North High School, Plainfield South High School, and Romeoville High School.
JTHS has been a founding member of the Southwest Suburban Conference since 2005.
"We thank all of the SWSC schools for our membership and it has always provided positive experiences for our students, coaches and administration," said JTHS Athletic Director Chris Olson. "We greatly appreciate the opportunity to have been a part of this conference and we will continue our great relationship with all SWSC schools."
Olson notes many advantages that students will benefit from as a result of the change, including the close proximity to neighboring schools, familiarity with the schools and easier travel.
"We are excited for our students, community and coaches," said Olson. "The Southwest Prairie Conference will provide a variety of opportunities and further develop relationships among our neighboring schools," said Olson.