Metropolitan Youth Symphony Orchestra to Hold Auditions
7/22/2015, 4:19 p.m.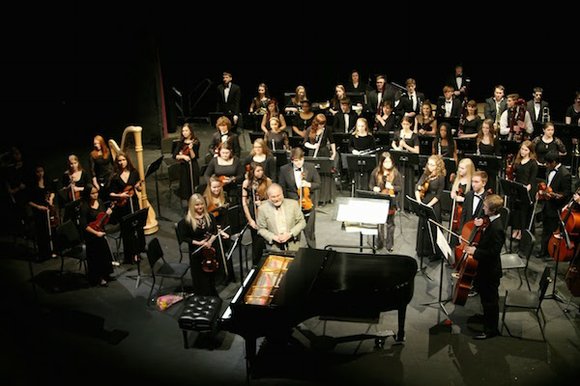 The Metropolitan Youth Symphony Orchestra (MYSO) will hold auditions on Wednesday, August 26 and Wednesday, September 2 for the 2015-2016 season. The auditions will be held at the Oremus Fine Arts Center on the Lewis University main campus located on Route 53 in Romeoville, Ill. The times for the audition are 6-8:30 p.m.
MYSO has openings in the following sections of the orchestra: violin, viola, cello, bass, oboe, flute, clarinet, bassoon, horn, trumpet, trombone, tuba and percussion. Players seeking to join the orchestra should prepare the audition excerpts that can be found on the MYSO website at www.mysomusic.org. The orchestra is open to high school students and advanced middle school instrumentalists who study with a private teacher.
MYSO rehearses every Wednesday evening that school is in session from 6-8:30 p.m. at Lewis University. The orchestra will perform six concerts during the 2015-2016 season. Concerts are held at Lewis University, Joliet Junior College, and Bicentennial Park in Joliet.
Since 1991, MYSO has been under the direction of Dr. Lawrence Sisk, chair of the Music Department at Lewis University. Visit www.mysomusic.org for more information about MYSO and auditions. Email Pam Nogal at Lemont45@comcast.net to schedule an audition time.