Lockport High Tea to feature rare Chinese variety
7/24/2015, 1:28 p.m.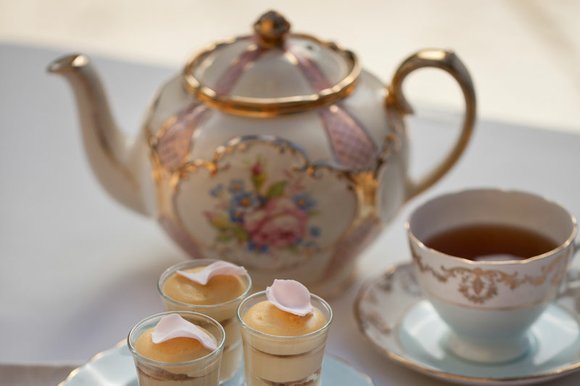 As the final part of the Summer Art Series Celebration weekend, the High Tea this year has a unique "fictional" theme:
On Aug. 2, the ladies of the Lockport Oolong Protectorate Society will be returning from an exotic tour of the major tea producing regions of China, Japan and India on their dirigible airship, The Jewel of Lockport.
The society will be welcomed home at an afternoon tea being held at 1 p.m. at Thimbles Quilts, 940 S State St.
They will be brewing one of their unique finds for guests to sample; a special tea from the Pu'er county of China, considered to be the birthplace of tea. According to legends, the history of Pu'er tea can be traced back to the East Han Dynasty (AD 25-220).
The Oolong Protectorate Society is part of the historical fiction that continues throughout the Steampunk celebration weekend.
Jerry Adelmann, a Lockport resident and the president & CEO of Openlands, recently visited the Pu'er Forest in China and graciously returned with Pu'er tea to serve at our 2nd annual High Tea at Thimbles in historic downtown Lockport. The Pu'er tea is aged a minimum of 20 years and has a distinguishable fermented taste that is coveted by connoisseurs around the world.
Another Lockport local, Jean Miller, has provided the décor with gorgeous textiles collected from around the world on her many travels.
Susan Pero is our resident high tea expert, and custom serving trays and designs have been created by a local artist Mitzi Blanchard.
You will be soothed by the beautiful music of a harpist and enjoy great food at the event including assorted tea sandwiches and scones.
The tea was provided to the Summer Art Series event by a direct source from the Yunnan province.
For information on the Summer Art Series High Tea and for information to purchase tickets, visit http://summerartseries.com/high-tea/