Baby left in hot car for two hours expected to recover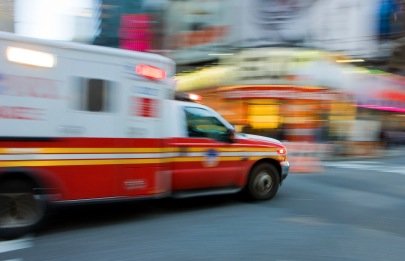 A 7-month-old baby left in a closed-window car for two hours Tuesday morning is expected to survive despite having had a temperature of 108 degrees when found, Joliet Deputy Police Chief Al Roechner said.
The child was discovered not breathing by his mother, who hadn't realized she had left him in the vehicle when she parked it in the Joliet Public Library parking lot at Chicago and Clinton streets at about 10 a.m., Roechner said.
The woman was able to flag a police officer, and a Joliet Fire Department crew revived the child before taking him the Presence St. Joseph Medical Center in Joliet, he said. While there, the baby went into cardiac arrest and was taken to Advocate Christ Medical Center in Oak Lawn.
The child had been listed as critical, but he has since improved and Roechner said medical officials now say he should not have any lasting effects from the incident.
Investigators will conduct tests Wednesday to determine how hot it was in the car, while the Will County State's Attorney's Office decides what charges should be filed. The outdoor temperature was somewhere between 85 and 87.
The Illinois Department of Children and Family Services has been notified, but Roechner said he did not know if they would take any action.
The woman told police she had been with her boyfriend and her other children earlier in the day, and dropped them off at home before heading downtown. She said she thought her boyfriend, who is the baby's father, took the child, but learned later he had not when he left her voicemail asking where the boy was, Roechner said.
The mother said she was gone about two hours, and hadn't retrieved her messages because she had been speaking to a financial officer about obtaining a loan, he said.
Contact Karen Sorensen at Karen@TheTimesWeekly.com.