Jobs Fair Set for August 5
Job seekers encouraged to bring resumes
7/29/2015, 10:08 a.m.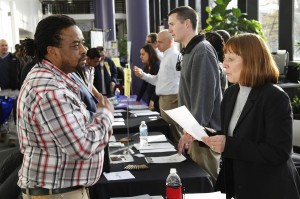 PLAINFIELD – Over 100 area employers covering a wide range of manufacturing, labor, health care, educational, retail and community services are set to participate in a free Jobs Fair to be held from 9:00am – 12:30pm on Wednesday, August 5 at Troy Middle School. The event is open to the public and sponsored jointly by State Rep. John Anthony (R-75th) and Rep. Mark Batinick (R-97th).
"Our Jobs Fair matches local job seekers with area employers who are looking to hire right now," said Rep.'s Anthony and Batinick. "We encourage everyone who's unemployed, under-employed or simply looking to start a new career to come check out all the exciting opportunities available here in our area."
Admission to the event is FREE and no registration is necessary for job seekers. Free workshops will also be offered at the event; including "Networking Your Way to a New Job" at 10:00am and "Successful Interviewing" at 11:15am.
Resources on apprenticeship opportunities, becoming your own boss and polishing your networking skills will also be offered at the event.
Please check out the full list of vendors participating in the Jobs Fair below. For more information, please call Rep. Anthony's office at (815) 416-1475, visit www.repanthony.com, or call Rep. Batinick's office at (815) 254-0000 or visit www.repbatinick.com.