Joliet teens busted for string of NL burglaries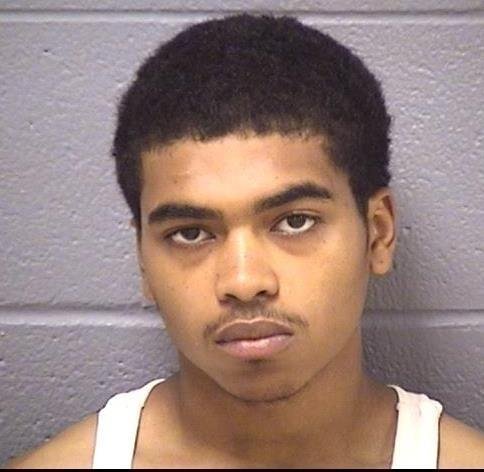 Two Joliet teens have been arrested fro a series of residential burglaries that have taken place in New Lenox's Wildwood subdivision, New Lenox Deputy Chief Robert Pawlisz said.
Christian Benavidez, 18, of 508 Walnut, and his 17-year-old accomplice, who's identity has been withheld because he's a juvenile, were arrested at Benavidez's home Tuesday on a warrant issued by the department.
The pair are accused of carrying out four break-ins between June 23 and July 25 at house where the doors were left unlocked, Pawlisz said in a release on the arrests. In each case, the residents were asleep inside the homes when the break-ins occurred, he said.
Police have not disclosed how they were able to link the two suspects to the cases other than they had established "probable cause," Pawlisz said
Bond for Benavidez was set at $35,000. He is being held in the Will County jail and will make his first court appearance Thursday. The 17-year-old is being held at the River Valley Juvenile Justice Detention Center in Joliet.
In addition to announcing the arrests, Pawlisz issued this list of suggestions to residents about precautions that could prevent a burglary:
Always lock the doors of your home and vehicle.
Install deadbolt locks on all exterior doors.
Consider buying motion-sensitive lights, which are now available at relatively low prices.
Trim trees and shrubs near doors and windows so burglars can't hide in the shadows.
Make a list of your belongings (be sure to keep receipts, especially for expensive items like stereos and computers). Be sure to update this list periodically.
Engrave your valuables with an identification or mark to deter burglary and to prove ownership should the article be stolen and recovered by the police
Be sure valuables such as guns, electronic devices and artwork are not visible from the street.
If you can afford it, install an alarm system that will alert neighbors of a burglar's presence. Most systems can even summon local police directly. Don't forget to check the Alarm Code.
Park in your garage, if you have one. Don't leave your vehicle on the street or on your driveway. If you have to park on a street, avoid dark or isolated areas.