Shorewood Crossroads Fest returns Aug. 7-9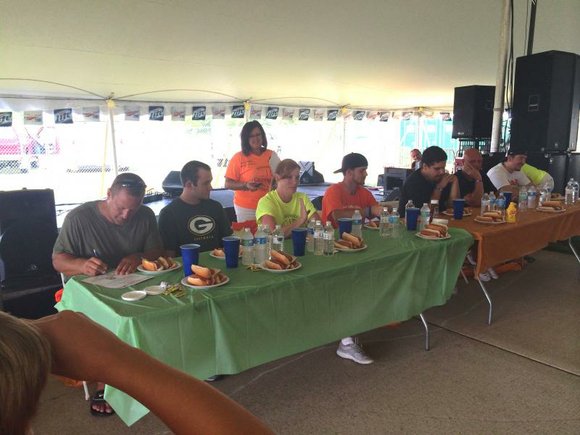 Shorewood's Crossroads Fest returns to the village Aug. 7-9 for its 39th year.
The annual end-of-summer celebration serves as a homecoming for area residents with plenty of food, beer and family fun at Cene's Four Seasons Park, 25450 Seil Road.
This year's festival will include those mainstays as well as carnival rides, live music, and fireworks on Saturday night.
The fest kicks off at 4 p.m. Aug. 7 and runs through 7 p.m. Aug. 9. Shuttle service will be available from the Seil Road parking lot.
Parents can purchase a wrist band for $25 that will be good for unlimited rides on the midway. Unlimited ride times are 4 to 8 p.m. Friday and 1 to 5 p.m. Saturday and Sunday.
Plenty of food options
The Eat Street food court will be open all three days with food from several area vendors, including Taco Burrito King, Savarino, Smokin' Z BBQ, Genoa Italian Concession, Victor's Grill, RS Concessions, Pam's Corn Dogs, Pizza for "U", Chicago Dawgs, Pancho's Mexican Food, Dippin' Dots, and T&S Concessions.
Other weekend highlights include:
Friday
From 1 to 3 p.m., the fest will host an event for kids and families with special needs, which will include access to carnival rides as well as food and other fun. Pre-registration is required.
Live music kicks off Friday night with the sounds of the '60s and '70s from the band Generation at 5 p.m. followed by the disco stylings of Libido Funk Circus from 9 p.m. until midnight.
Saturday
A classic car show which starts at noon, and there will also be a Kiwanis Beautiful Baby Contest, a martial arts demonstration and a bean bags competition. Saturday will also include a craft and vendor show as well as free craft area for kids.
Fest-goers' intestinal fortitude with a hot wings eating contest sponsored by Buffalo Wild Wings at noon, a Jewel-Osco-sponsored pie eating contest at 2 p.m. and a Babe's Hot Dog eating contest at 3 p.m.
Live music on Saturday includes '70s string cover band Strung Out at 5 p.m. and classic rock cover band ARRA at 10 p.m.
A fireworks display is set to start at 9 p.m.
Sunday
A parade steps off at noon to celebrate Shorewood businesses that have "surpassed the test of time." Village Parks and Recreation Director Denise Schmidt said the parade will honor long-standing businesses that have been in the village for up to 40 years, including Diva's Salon and PostNet.
Fest attendees can work off some of the calories from Eat Street with a line dancing lesson sponsored by Skooters Roadhouse at 1:30 p.m. That's followed by live music from Back Country Roads from 2:30 to 6 p.m.
A complete schedule of events can be found on the fest's website, crossroadsfest.com.