Joliet students thrilled by chance encounter with governor
6/8/2015, 6:37 p.m.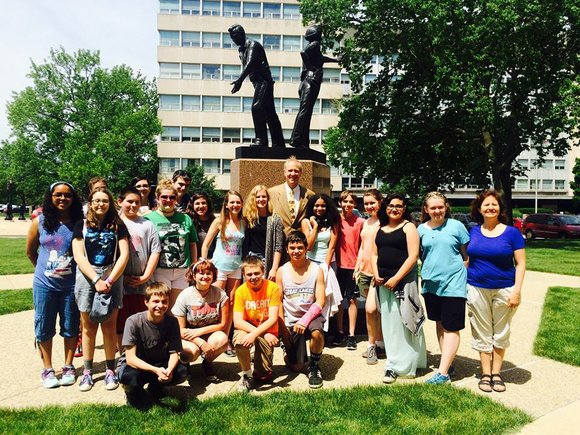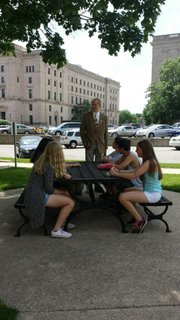 The Joliet Montessori School's adolescent class learned that governors are just people, too, when Bruce Rauner wandered up to a few students taking a break from their state Capitol tour and started to chat, said Vicki Hartmann, an adolescent guide at the school.
"It was just by chance," Hartmann said of the class' encounter with the governor during their Springfield trip in the last week of May.
"We had just taken a tour of the Capitol and we're taking a break. Gov. Rauner came up and started talking to some of the students. Then one of the students asked Gov. Rauner if we could take a picture with him. They were all very excited to have had the opportunity to meet (him)."