Otters sweep Slammers after winning Sunday night game
6/8/2015, 9:45 a.m.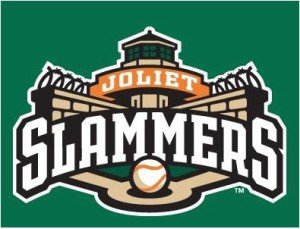 The Joliet Slammers provided this account of Sunday night's game:
After falling behind early, the Evansville Otters (15-6) score four runs in the fourth inning on their way to a 7-4 win over the Joliet Slammers (8-13) on Sunday evening.
Joliet scored a run in the first and second innings off pitcher Efrain Nieves. With two outs in the first, Phil Bates doubled and came around to score on DH Russell Moldenhauer single. 1B Adam Giacalone doubled with one out in the second, and Max Casper drove him in with a single. Joliet led 2-0 after the second frame.
The Slammers defense came unglued a bit in the third inning behind pitcher Aaron Vaughn. Catcher Jaime Del Valle led off with an infield single and moved to second on a SS Cory Urqhuart base knock. With one out, LF JD Williams misread a fly ball off the bat of DH Kurt Wertz Jr, which landed on the warning track allowing Del Valle to score and Urquhart to move to third on the double. 3B Shayne Houck hit a slow roller to first. 1B Adam Giacalone decided to make the throw to home, but overthrew C Chris Matthews. That allowed a pair of runs to score, putting the Otters up 3-0. RF Chris Sweeney would drive in Shayne Houck before the Slammers escaped the inning.
Evansville scored twice more in the top of the fourth. With one on and one out, CF Ronnie Richardson singled to move Urquhart to second. Wertz Jr. moved both baserunners over on a sacrifice fly to deep center, before Shayne Houck knocked them in with a double. The Otters led 6-2 after the top half of the fourth.
The Slammers got two runs back in the sixth inning. DH Russell Moldenhauer led off with a double and SS Alfredo Rodrguez bounced a two-bagger down the left field line scoring Moldenhauer. 3B Mike Garza moved SS Alfredo Rodriguez to third and Giacalone drove him in with a groundball to first. The Slammers only trailed 6-4 after the sixth inning.
After a scoreless couple of frames from both teams, the Otters added onto their lead in the ninth. Houck blasted his second homer of the series over the left field fence, putting the Otters up 7-4. The Slammers went quietly in the ninth, falling by that score. Aaron Vaughn (0-3) took the loss allowing six runs on nine hits and three walks in 4 1/3 innings pitched. He also struck out four. Reliever Kevin McNorton is our M&M Banke Player of the game, pitching 4 2/3 innings, giving up only one run and striking out five. The Slammers are back in action on Tuesday night against the Washington Wild Things. The first pitch from Silver Cross Field is at 7:05pm.