2015 Toyota Prius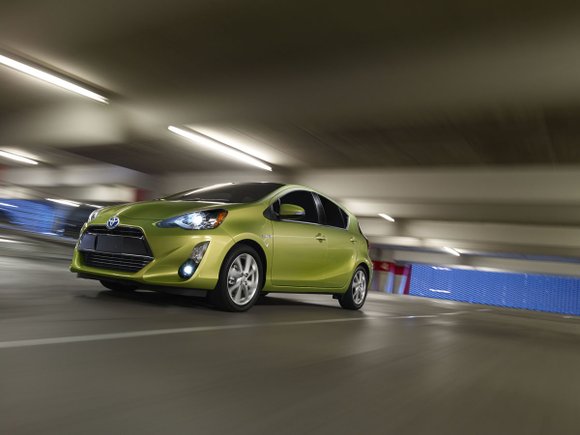 There were four driving modes: Normal, POWER, ECO and EV. Toyota said, "POWER mode increases sensitivity to throttle input for a sportier feel; ECO mode helps drivers enhance fuel economy by adjusting throttle input and climate control. In EV mode, the Prius can drive on battery power alone at low speeds for about a mile"
The Prius looks like, well, a Prius. It had an arc shaped profile featuring sharp edges. The car had a drag coefficient of 0.25 another factor that aided fuel consumption. It had an aluminum hood, rear hatch (it was a five-seat hatchback), front stabilizer bar and brake calipers to save weight. By using super high strength steel (it is lighter and stronger than normal steel) in the inner rocker panel, the center pillar and roof enforcement, the car weighed 3,042 lbs. That's sport car light.
Our test vehicle was full of creature comforts. It had a moonroof, satellite radio, Toyota's Entune system with its suite of subscription free apps, Bluetooth, USB and auxiliary ports and voice recognition.
As the cost of well-equipped small cars has climbed, our 2015 Toyota Prius Three's $28,315 does not seem like the hybrid premium price that it once did.
Frank S. Washington is editor of AboutThatCar.com.