Joliet high school students raise $8k in Relay for Life
6/10/2015, 3:20 p.m.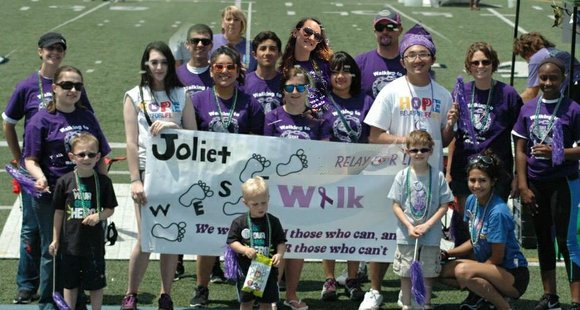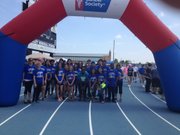 Joliet Township High School District 204 provided this news release:
More than $8,000 was donated to Relay for Life Joliet thanks to the participation and fundraising of Joliet Township High School students and staff. The Relay for Life event was held on Saturday, June 6 at the Joliet Memorial Stadium. Relay for Life is a 12-hour community fundraising event and walk that raises money to finish the fight against cancer.
Joliet Central's Presidents' Club, Aktion Club, Class Committees, Key Club, Human Relations Club, Student Council, Card Club, and Anime Club participated along with the Joliet West Students of Community Advocacy and Students of Service. Central Campus raised $4,313 and the West Campus donation was $3,825, which brought the district total to $8,138 in dontations.
Donations were collected through online pledges and on-site fundraising that took place on the day of the event. "Joliet Central High School sophomore Giovanni Alvarado performed his Japanese musical instrument and donated his tips to the cause," said JCHS Teacher Lisa Luangsomkham. "In addition, JoDonna Gautschy sold her mother's glassware, which raised $393, and students painted faces during the event."


Joliet West High School Teacher Kristen Koppers was proud of the student participants and noted that they enjoyed giving back. "I know my students want to participate next year to make this even bigger for our school," said Koppers. "The plans are already in the works."
"When asked to participate in any community service events, our students always represent us well," said Luangsomkham. "I want to thank Dr. McCarthy for introducing Relay for Life to us. I am also thankful to Principal Randich for his support and to our club sponsors and staff for encouraging our students to participate in the event."