'Nashville' stars, Tommy James and Shondells to play Rialto shows
6/10/2015, 2:58 p.m.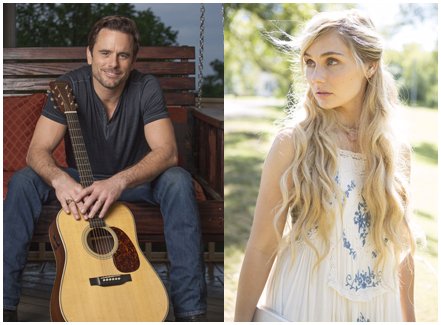 Tickets go on sale Friday for two new shows at the Rialto Square Theatre -- Tommy James & the Shondells and Charles Esten & Clare Bowen, start of the "Nashville" television series.
James and his band had more than a dozen top 40 hits in the 1960s, including "Mony Mony," "Crimson & Clover," "Crystal Blue Persuasion" and "I Think We're Alone Now." Opening for them at the 8 p.m. Nov. 13 show will be fellow '60s pop group, Gary Puckett & the Union Gap," which scored several hits, including "Young Girl" and "Lady Willpower."
Esten and Bowen's show, where they'll share stories about "Nashville" as well as perform, is 8 p.m. Oct. 24. Esten plays "Deacon Claybourne" and Bowen is "Scarlett O'Connor" on the hit ABC television show, which stars Connie Britton and Hayden Panettiere.
The Rialto is located at 102 N. Chicago St.
For more information on ticket prices and where tickets can be purchased, go to www.rialtosquare.com.