Joliet to consider moratorium on gaming cafes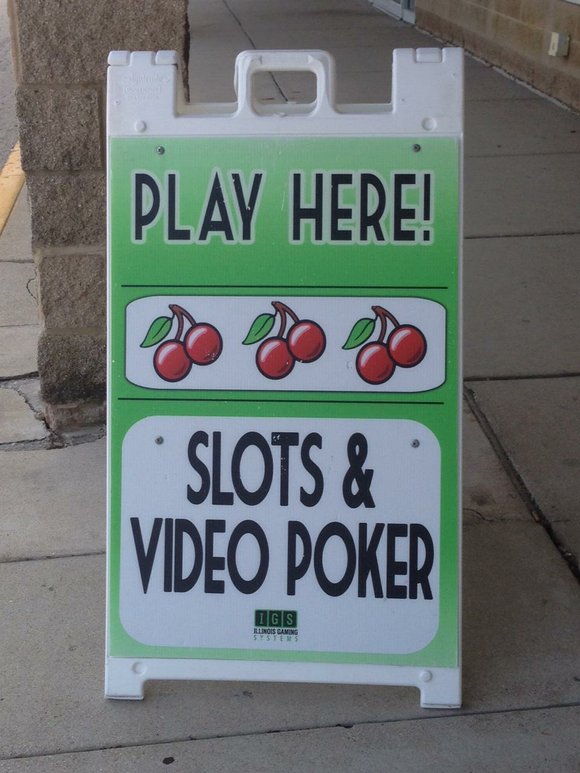 The business names are innocuous enough – Betty's Bistro, Stella's Place, Dotty's. They're meant to appeal to women, they're tucked away in strip mall storefronts and appear at first glance to be cozy spots to grab a sandwich and maybe a drink.
And they are. But don't be fooled.
The main reason they exist – and why they've been popping up all over Joliet and many towns in Will County – is not to attract customers looking for a meal but to get patrons to feed cash into video gaming machines.
The owners are taking advantage of the state's loosely written gaming rules by obtaining liquor licenses from the municipalities in which they're located and then using them to secure state licenses to install up to five gambling machines in each cafe. Selling alcohol is a prerequisite to obtaining a gaming license.
It's a safe bet most legislators didn't anticipate the proliferation of such businesses when they approved the measure, which was to help local bars and social groups make extra money while creating a new Illinois tax source. Or maybe they did – gaming cafes are not a new innovation; many states had them long before Illinois. Regardless, some Joliet City Council members say they've had enough.
Watching what was to be a limited expansion of gambling blossom into a big business that's draining away serious cash from the city's two casinos has prompted officials to question if something should be done.
Councilman Jim McFarland's call for a moratorium on new liquor licenses for them is to be discussed at an upcoming land use and legislative committee.
What's maddening, McFarland said, is the owners don't even make the pretense of being a restaurant or bar. Many serve pre-made food, beer and soft drinks out of coolers, he said. As long as an employee pours the liquor, they've met the standard of the law.
Worse, the money made doesn't go to local businesses but to large corporations, most which are not based in Illinois, he said.
Mayor Bob O'Dekirk agrees.
"If it's a bar or restaurant that's one thing, but if you open a place just for gaming, I think we have enough of that in the city," he said.
It's easy enough to control through liquor licenses, O'Dekirk said. The city can issue them to businesses making their primary income from a legitimate bar or restaurant and reject those proposing what appear to be gaming cafes, he said.
That can be tricky, however, as the Will County Board found out when contemplating the same thing a few months ago. Ultimately, the board pulled the plug on all video gaming, grandfathering in those that already exist but saying no to future expansion.
County Executive Larry Walsh said he could understand board members' frustration with the vague law and those taking advantage of it, but disagreed with the total ban. It hurts small business owners and social organizations, he said, and will only prompt those who want gaming licenses to go to towns that allow them.