Local Star Guard Joins Flyers
6/17/2015, 8:37 a.m.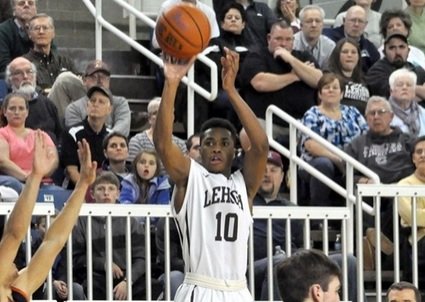 Lewis University head men's basketball coach Scott Trost announced Monday that Lehigh University transfer Miles Simelton will join the Flyers beginning with the 2015-16 season.
Simelton, a 6-0 junior guard, played two seasons for the Mountain Hawks, appearing in 62 games, including a pair of starts. He scored a career-high and team-best 18 points, including three trifectas, in a 103-74 victory over Army this past February.
"We already had an outstanding recruiting class, but to add a player the caliber of Miles Simelton gets me excited about the future of Flyer basketball," Trost said. "He is a versatile guard that will impact the game on both ends of the court.
"Most importantly, Miles is an outstanding young man that comes from a great family and will fit right in with the rest of the team."
An Oswego, Ill., native, Simelton finished as the second-leading scorer in Oswego history with 1,588 points. As a senior, Simelton was a finalist for the Chicago Tribune Mr. Basketball in 2013 after averaging 18.7 points and 3.8 assists. For his efforts, he was also named to the Chicago Sun-Times All-Area First Team and earned Beacon News All-Area Co-Player of the Year and Illinois Basketball Coaches Association All-State Second Team accolades.
Simelton joins fellow recruits in guards Delaney Blaylock, Jake Reinhart and center Frank Vukaj. Lewis has won 20+ games in each of its past two seasons and returns 2015 Great Lakes Valley Conference Freshman of the Year, Max Strus, to the line-up in 2015-16.