Carillon concerts, patriotic picnic, fireworks planned for Plainfield
Brock A. Stein | 6/18/2015, 9:34 a.m.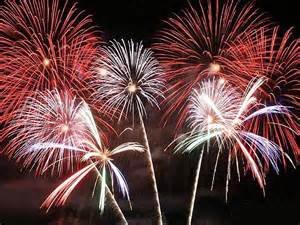 Carillon concerts at United Methodist Church
Plainfield United Methodist Church will host two free carillon concerts at 7 p.m. July 1 and Aug. 5.
This is the second year for the concerts, which were held last year to celebrate the completion of the church's bell tower renovation. Thirteen bells were added to 10-bell tower in order to create a carillon, which allows it to play music using a piano-like keyboard.
Part of Chicago Street between Illinois and Des Plaines streets will be closed so concert-goers can set up lawn chairs to hear the music. The church is at 15114 S. Illinois St.
International carillon players from Australia and France will play the bells, and the United Methodist Church Worship Band will perform an hour before the 7 p.m. Aug. 5 concert begins.
Patriotic picnic, bike parade, fireworks on July 3
The Plainfield Park District will host its annual Patriotic Picnic from 6 to 9 p.m. July 3 at Plainfield Central High School, 24120 Fort Beggs Drive.
The evening will conclude with a fireworks display from Renwick Community Park.
This year the village has approved the closure of Fort Beggs Drive to increase pedestrian safety during the family events.
Among the highlights of the picnic is the annual kid's bike parade, in which children use supplied decorations to adorn their bikes, big wheels, wagons and scooters to show their patriotism. The event starts at 6 p.m.
Other picnic activities include a touch-a-truck event, face painting, dance performances by the Plainfield Park District dance team, inflatables and kiddy train rides. A game called Knockerball, where players are encased in a large inflatable ball, will also be part of the lineup of events.
Attendees can also send a message to American troops by writing a holiday card to a service person.
Concessions will be sold by the Plainfield Central Athletics Boosters.
Contact Brock A. Stein at Brocknewstips@gmail.com or on Twitter at @BrockAStein.