Silver Cross launches online appointment scheduling program
6/18/2015, 2:06 p.m.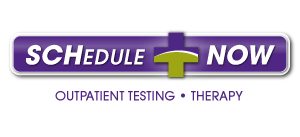 Silver Cross Hospital in New Lenox provided this news release:
Silver Cross Hospital in New Lenox has launched SCHedule NOW, a free scheduling tool that enables patients to easily search and book real-time appointments online.
"We are the first hospital in Illinois to offer appointment scheduling for an array of outpatient services through our website," said Mary Bakken Executive Vice President and Chief Operating Officer at Silver Cross Hospital.
"We've made it more convenient for patients to schedule an appointment anytime from anywhere. From mammograms and MRIs to lab tests and physical therapy with The Rehabilitation Institute of Chicago at Silver Cross, patients can now book their appointments at the click of a mouse."
Here's how it works: Patients simply go to www.silvercross.org, click on the SCHedule NOW icon, and choose the outpatient service and preferred Silver Cross location. Patients then follow the prompts to schedule their appointment. SCHedule NOW provides appointment reminders via email, as well as a link to a map for directions. Appointments can be made 24/7 from any internet-connected device including smartphones and tablets.
In the near future, patients who schedule online will receive appointment reminders via text and also have the ability to upload a photo or scan of the order from their physician to further expedite care. However, patients no longer need an order for a screening mammogram.
Visit www.silvercross.org or call (815) 300-7076, to schedule an appointment for one of the following outpatient services: CT, DexaScan, EKG, Lab, Mammography, MRI, Occupational Therapy, Physical Therapy, Ultrasound, and X-ray.