County Board expedites construction of new sheriff's complex
Brock A. Stein | 6/19/2015, 9:09 a.m.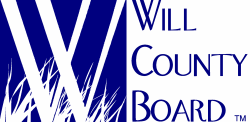 The Will County Board voted Thursday to authorize preliminary design and engineering work to begin on a new law enforcement facility to replace the sheriff's department's Laraway Road complex in Joliet.
However, board members disagreed on the ultimate price tag for the project, which some estimate could range from $15 million to $30 million. There was also conflict over whether the chosen design firm had been vetted properly, with only 15 of 26 board members ultimately voting in favor of advancing the project.
Plans for the proposed site at 2402 E. Laraway Road call for new administration, training and evidence storage buildings. It will also include a centralized space to consolidate the Will County Coroner's Office and emergency management services.
Capital Improvements Committee Chairwoman Ragan Freitag (R-Wilmington) said the plan calls for an "aggressive" timeline that would see the project breaking ground in spring 2016 and being completed by the end of the year. Construction bids would be solicited this fall.
The quick turnaround for the project reflects the concerns over the "deplorable" conditions at the complex, Freitag said.
"This is an issue where there are safety concerns," she said.
Several county board members questioned the approval of Chicago design firm DLR Group without seeking bids from other companies.
Board member Denise Winfrey (D-Joliet), a member of the Capital Improvement Committee, said she wasn't "comfortable" voting to move forward without vetting the design firm further, but also noted the new complex could ultimately be a "great thing for Will County and for the city of Joliet."
Freitag said the firm did go through the county's RFQ (request for quote) process and has done work for the county in the past. Further delays to seek other bids would waste of taxpayer money, she said.
"We already used taxpayers' dollars for this study," she said.
A recently completed analysis of the sheriff's complex project was done with the oversight of the Will County Public Building Commission.
County Board Speaker Jim Moustis (R-Frankfort) said all of the board's actions are open and public and there's been no attempt to hide how the project is being handled, he said. They did the same thing when they voted to convert the former Social Security building in downtown Joliet into offices for the county clerk and coroner without getting bids, he said.
"Everything that the county board does is in the public's eye," Moustis said. "That's transparency, folks."
With the Federal Reserve looking at raising interest rates, board member Mike Fricilone (R-Homer Glen) said that any delay in moving ahead could result in the board paying more money for the project.
Contact Brock A. Stein at Brocknewstips@gmail.com or on Twitter at @BrockAStein.