Jefferson Street bridge to be closed for three months
6/26/2015, 11 a.m.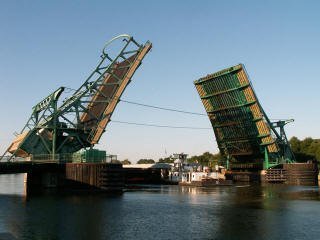 The city of Joliet issued this news release on the state's closure of the Jefferson Street Bridge:
The Illinois Department of Transportation will close the Jefferson Street Bridge beginning Monday, July 6, 2015, to be repainted. The work should be completed by Thursday, October 15, 2015.
A detour will be posted for eastbound Jefferson Street traffic, detouring down Raynor Avenue to McDonough Street, then east on McDonough Street over the river to Chicago Street, then north on Chicago Street to Jefferson Street.
There will also be a detour posted on eastbound Plainfield Road starting at Theodore Street, then east on Theodore Street to Broadway Street, Broadway Street south to Ruby Street, east on Ruby Street over the river, then south on Chicago Street to Jackson Street, then south on Ottawa Street to Jefferson Street. Drivers are advised to exercise caution and seek alternate routes when traveling in the area.
For additional information contact the City of Joliet Department of Public Works at 815-724-4200.