Joliet cop shoots, critically wounds suspect with gun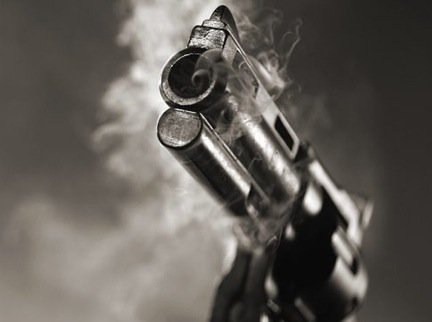 A Joliet police officer shot and critically injured a suspect Monday afternoon after the man pulled out a gun while being chased, Police Chief Brian Benton said.
The incident took place at about 4:30 p.m. on First Avenue near Richards Street while the officer was pursuing a man who had allegedly stolen some property from a residence in the 100 block of Mississippi Avenue, Benton said in a release on the shooting.
A woman called police to report the theft and told the dispatcher she had been following the two suspects until they threatened to shoot her, he said.
A uniformed officer -- whose name has not been released -- stopped two men on Richards Street based on the woman's description and, while doing a pat down, found that one of them was carrying a gun, Benton said in the release.
"The officer drew his Taser and ordered the suspect not to move, at which time the suspect fled from the officer," Benton said.
"As the officer gave chase and ordered the subject to halt, he observed the suspect retrieving the handgun from his pocket, at which time the officer fired out of fear for his safety and the safety of others in the area. The suspect was struck multiple times and was subsequently taken into custody."
The suspect, who has also not been identified, was taken to Presence St. Joseph Medical Center in Joliet, where he is listed in critical condition.
A handgun was recovered at the scene. The suspect is currently on parole for aggravated unlawful use of a weapon, Benton said.
The officer was treated at an area hospital for non-life threatening injuries and has been released. He has been placed on administrative leave.
The Will County State's Attorney's Office is reviewing the case for charges.
The police department will do two investigations of the incident, Benton said in his release. The first will be a criminal investigation into the shooting to ensure the actions taken by the officer were in accordance with Illinois law and the other will be an administrative investigation to ensure the officer acted in compliance with department policy, he said.
Contact Karen Sorensen at Karen@TheTimesWeekly.com.