Man shot by Joliet cop dies; second suspect charged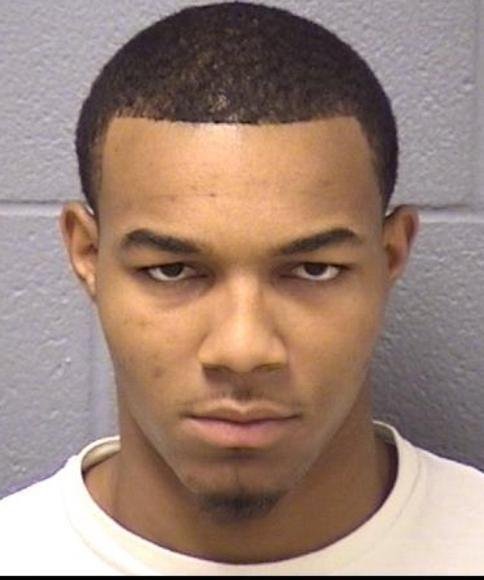 The man shot by a Joliet police officer Monday died of his injuries Tuesday, Police Chief Brian Benton said.
Shaquille Barrow, 20, of Joliet, underwent surgery Monday night at Presence St. Joseph Medical Center in Joliet but succumbed to his injuries at 10:55 a.m. Tuesday, according to the Will County Coroner's Office.
Barrow and Shawn M. Miller, 21, also of Joliet, were involved in a theft that took place at about 4:30 p.m. Monday in the 100 block of Mississippi Avenue, according to reports. They were pursued by a woman who ended up calling police after they threatened to shoot her, reports said.
The police officer, whose name has not been released, stopped the pair near 1st Avenue and Richards Street, Benton said in a release on the incident. When the officer spotted the gun in Barrow's waistband, he pulled out his stun gun and told the men to stand in place, Benton said.
Instead, they took off running with the officer in pursuit. When the officer saw Barrow pull his gun, he drew his own weapon and shot him twice, Benton said. Barrow's .357 Magnum handgun was recovered from the scene.
According to Benton, Barrow was an admitted gang member who has been arrested nine times and convicted in three cases, two of which were for weapons offenses. He was on parole for aggravated unlawful use of a weapon when he died.
An arrest warrant has been issued for Miller on charges of obstructing justice, theft and assault. His bond has been set at $30,000.
The officer was also injured in the case and treated and released for non-life threatening injuries from an area hospital. He has been placed on administrative leave pending criminal and administrative investigations into the shooting to ensure his actions were in compliance with state law and department policy.
"A deadly force incident is an inherent risk of the job in the policing profession and is one that police officers train for but hope to never be a part of." Benton said in his release.
"The police department's thoughts and prayers are with the officer, his family and our entire police department, as they are with the loved ones of the deceased."
Contact Karen Sorensen at Karen@TheTimesWeekly.com.