Joliet man downloaded child porn, prosecutors say
3/6/2015, 4:50 p.m.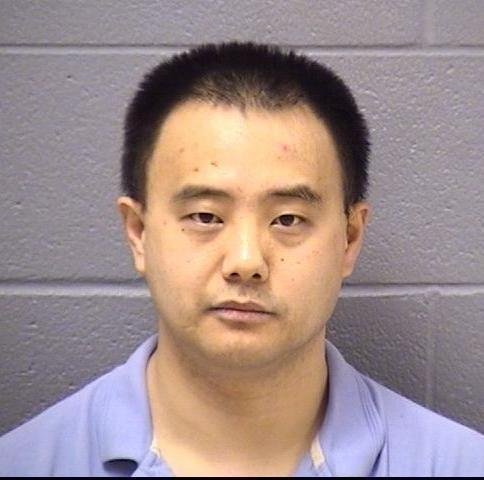 The Will County State's Attorney's Office issued this news release:
Will County State's Attorney James Glasgow announces that a Joliet man has been charged with child pornography as part of an ongoing investigation launched by investigators from his office.
Kiyoshi Murakami, 41, of 5416 Salma St., Joliet, was arrested at his home on Thursday by investigators from the Glasgow's High Technology Crimes Unit, which focuses on Internet crimes against children, and officers from the Joliet Police Department. Illinois Attorney General Lisa Madigan's Internet Crimes Against Children Task Force also was involved in the investigation.
Murakami was charged with two counts of Child Pornography, both Class 2 felonies that carry a penalty of three to seven years in prison upon conviction. Bond for Murakami was set at $250,000 on Friday. He must post 10-percent or $25,000 to secure his release while he awaits trial.
His next court date is scheduled for 9 a.m. March 27 in Courtroom 405 of the Will County Courthouse, 14 W. Jefferson St., in downtown Joliet.
The charges stem from an investigation launched by Glasgow's High Technology Crimes Unit. The State's Attorney created the specialized unit in 2012 to track predators who use the Internet to download illegal child pornography.
Investigators from the unit had identified a computer used to download child pornography with an Internet Protocol address that led them to Murakami's home in Plainfield. Investigators executed a search warrant at that home Thursday and seized two laptops and two cell phones as part of the investigation.
In the past three years, the High Technology Crimes Unit has arrested and charged 74 individuals following investigations into allegations of child pornography and/or child sexual abuse.
The Will County State's Attorney's Office reminds the public that charges are not evidence of guilt. A defendant is presumed innocent and is entitled to a fair trial at which the government has the burden of proving guilt beyond a reasonable doubt.