Drive-by shooter had cache of drugs at time of arrest, police say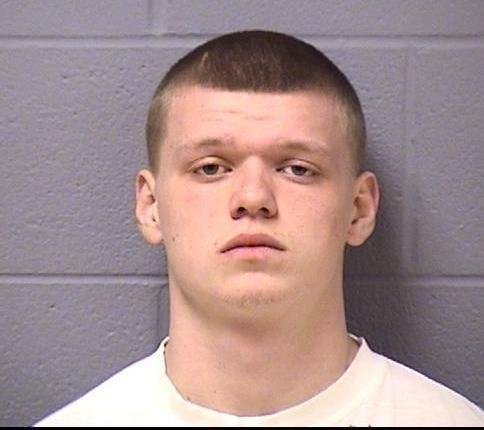 A Joliet man wanted for shooting up a rival gang member's car gave police an extra reason to take him into custody Monday: 21 baggies containing prescription pills and cannabis, Joliet police said said.
Joliet police obtained a warrant for Ryan B. Nelson's arrest after determining he was responsible for spraying bullets into a car in which an opposing gang member was sitting outside the Ridgewood Food Mart, 1604 Copperfield Ave., on Feb. 14, Deputy Chief Al Roechner said.
Nelson, 18, of 218 Jessie St., reportedly came out of the store, went to the vehicle, displayed a weapon and shouted gang threats at the man, Roechner said. He then got into his own car and fired four shots at the man's car, he said.
The victim was not injured but knew his attacker, whose identity was verified through surveillance video at the store, he said.
Police learned Nelson was at a home at 106 Anderson and went to arrest him at about 11:30 p.m. Monday. As he was running to hide from police, he discarded 21 small bags containing pills and cannabis, Deputy Chief Ed Gregory said.
The renter gave police permission to search the house and found Nelson in the attic, where he was taken into custody, Roechner said.
Nelson was charged with two counts of aggravated unlawful use of a weapon and one count each of reckless discharge of a firearm, aggravated discharge of a firearm, controlled substance trafficking and manufacture/delivery of cannabis.
He is being held in the Will County jail in lieu of $250,000 bond.
Contact Karen Sorensen at Karen@TheTimesWeekly.com.