Forest Park Participates in World Read Aloud Day
3/10/2015, 8:50 p.m.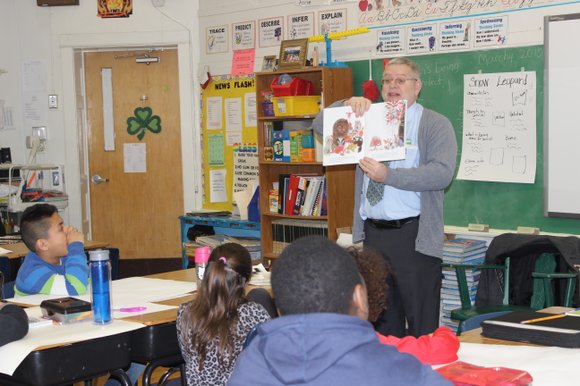 Forest Park Individual Education School celebrated World Read Aloud Day by having community members visit the school and read to students. Dr. Jerry Bersano, a former principal at Forest Park, read to third grade students. Other readers included District 86 Superintendent Dr. Charles Coleman, Author Amy Logan, Forest Park Community Center Executive Director Bettye Gavin, and representatives from the Joliet Police Department and Joliet Public Library. World Read Aloud Day is a global initiative sponsored by LitWorld, a nonprofit literacy organization established to motivate children and adults to celebrate the power of words and create a community of readers.