Update: Tuesday shooting victim ID'd as Joliet woman, 20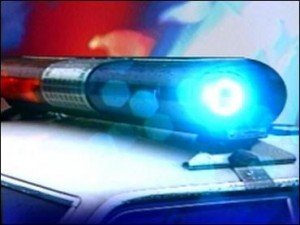 Update/2:15 p.m. Wednesday:
The woman shot Tuesday night has been identified as Jourdyn J. Williamson, 20, of Joliet, Will County Coroner Pat O'Neil said.
She was struck by a single bullet to the head and was declared dead at Presence St. Joseph Medical Center in Joliet at 6:36 p.m. Tuesday.
Original post/Tuesday night:
A woman was killed Tuesday night when several people opened fire on the car in which she was a passenger, Joliet Police Chief Brian Benton said.
The shooting -- the 10th murder since Thanksgiving -- occurred shortly before 6 p.m. in the 100 block of Mississippi Avenue, near Washington and Richards streets, Benton said.
The man driving the car went to a nearby convenience store to seek help and to call an ambulance, he said. The victim's identity is being withheld pending notification of her family.
Several people were in the area when the shooting occurred and fled on foot, he said. As of 10 p.m. Tuesday, police were still determining how many guns were fired and how many bullets may have hit the car, he said.
Benton said he did not know how many times the victim was struck and whether she died at the scene or the hospital.
He also declined to say whether police were investigating it as gang-related incident.
Police are seeking the public's help in piecing together the details of what happened. Anyone with information on the case is asked to call 815-724-3020.
Contact Karen Sorensen at Karen@TheTimesWeekly.com.