Kam's Kapsules: Weekly Previews That Make Choosing a Film Fun
For movies opening March 13, 2015
Kam Williams | 3/11/2015, 3:45 p.m.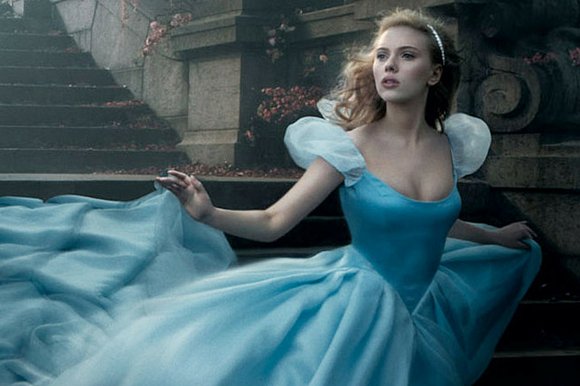 BIG BUDGET FILMS

Cinderella (PG for mature themes) Lily James stars as the title character in this live-action version of the classic fairytale about an abused orphan who, with the help of her fairy godmother (Helena Bonham Carter), escapes the clutches of her wicked stepmother (Cate Blanchett) and wins the heart of handsome Prince Charming (Richard Madden). With Stellan Skarsgard, Derek Jacobi and Hayley Atwell.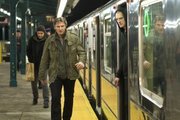 Run All Night (R for profanity, sexual references, graphic violence and drug use)
Crime thriller about a Brooklyn hit man (Liam Neeson) who ends up on the run from corrupt cops and contract killers when his son (Joel Kinnaman) is marked for death by a brutal mob boss (Ed Harris). Cast includes Common, Vincent D'Onofrio and Genesis Rodriguez.

INDEPENDENT & FOREIGN FILMS
3 Hearts (PG-13 for sexuality, brief nudity, mature themes and pervasive smoking) Romantic romp revolving around an incestuous love triangle that arises when sparks fly between a newlywed tax inspector (Benoit Poelvoorde) and his bride's (Chiara Mastroianni) sister (Charlotte Gainsbourg). With Catherine Deneuve, Andre Marcon and Patrick Mille. (In French and Chinese with subtitles)
Champs (Unrated) Boxing biopic revisiting the exploits in and out of the ring of a trio of world champions: Mike Tyson, Evander Holyfield and Bernard Hopkins. Featuring commentary by 50 Cent, Denzel Washington, Mary J. Blige, Spike Lee, Mark Wahlberg and Ron Howard.
The Cobbler (PG-13 for violence, profanity and partial nudity) Adam Sandler handles the title role in this escapist fantasy, set in NYC, as a shoe repairman who manages, metaphorically, to step into the lives of his customers. With Dustin Hoffman, Steve Buscemi, Ellen Barkin, Method Man and Melonie Diaz. (In English and Yiddish with subtitles)
Cymbeline (R for violence) Ed Harris portrays the title character in this adaptation of the Shakespeare classic reimagined as a a latter-day showdown between crooked cops and a gang of outlaw bikers. Ensemble includes Ethan Hawke, Dakota Johnson, John Leguizamo, Milla Jovovich, Delroy Lindo and Bill Pullman.
Earth's Golden Playground (Unrated) Gold Rush documentary highlighting the present-day resurgence of mining among prospectors searching for the mother lode up in the Yukon.
Home Sweet Hell (R for violence, profanity, sexuality and drug use) Dark comedy about a vengeful suburban housewife (Katherine Heigl) who hires a couple of thugs (Kevin McKidd and A.J. Buckley) to knock off her husband's (Patrick Wilson) pregnant mistress (Jordana Bewster) in order to preserve her marriage. With Jim Belushi, Bryce Johnson and Alyshia Ochse.
It Follows (R for sexuality, profanity, graphic nudity and disturbing violence) Horror thriller about a 19 year-old (Maika Moore) who finds herself plagued by an evil curse following a one-night stand with a demonic date (Jake Weary) harboring a hidden agenda. With Keir Gilchrist, Daniel Zovatto and Olivia Luccardi and Lili Sepe.
Like Sunday, Like Rain (R for profanity) Coming-of-age drama revolving around a melancholy, 12 year-old musical prodigy (Julian Shatkin), neglected by his parents, who unexpectedly forges a friendship with a new nanny (Leighton Meester) offering the attention he needs. Supporting cast includes Debra Messing, Billie Joe Armstrong and Olivia Luccardi.