Man critically injured after being shot by Joliet police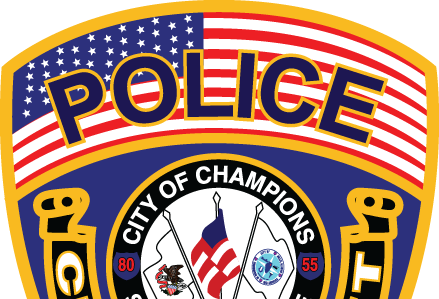 A Joliet man was critically injured Tuesday night after he pointed a rifle at Joliet police officers and they were force to shoot him, Joliet Police Chief Brian Benton said.
It was the second Joliet police shooting of a suspect in little more than a week.
Benton said officers were called to the 2400 block of Rockwood Drive at about 7:50 p.m. to handle a domestic dispute. They were flagged down by the female victim near the residence, located on the city's far East Side near the border of New Lenox, and told the suspect was still in the house and heavily armed, he said.
When they arrived, the man came out carrying two semi-automatic assault rifles.
"The offender pointed the rifle at each of the officers while commands were being given to drop the weapons," Benton said in a news release on the incident. "When the offender refused to drop the rifle, the officers fired, striking the offender multiple times."
The man, whose name is being withheld pending charges, was taken to Silver Cross Hospital in New Lenox and later airlifted to Loyola University Medical Center in Maywood. He is listed in critical condition.
The officers were also taken to an area hospital for treatment of non-life-threatening injuries, Benton said.
Their names were not released, and both have been placed on administrative leave pending criminal and administrative investigations to ensure their actions were in compliance with state law and department policy.
On March 2, a Joliet officer was also involved in the shooting of a suspect who pulled out a gun as he was fleeing the scene of a theft, prompting the officer to fire his own weapon.
In that case, Shaquille Barrow, 20, of Joliet, died of his injuries a day later. A .357 Magnum was recovered at the scene.
The theft took place in the 100 block of Mississippi Avenue, the same block where a woman was killed in a drive-by shooting on Monday night.
Barrow's accomplice in the theft, who was able to get away after his friend was shot, was arrested Monday on a warrant.
Shawn M. Miller, 21, of 319 S. Ottawa St., was charged with theft, obstructing justice/destroying evidence and assault. He is being held in the Will County jail in lieu of $30,000 bond.
Contact Karen Sorensen at Karen@TheTimesWeekly.com.