Slammers holding Saturday job fair for stadium staff
3/11/2015, 7:20 p.m.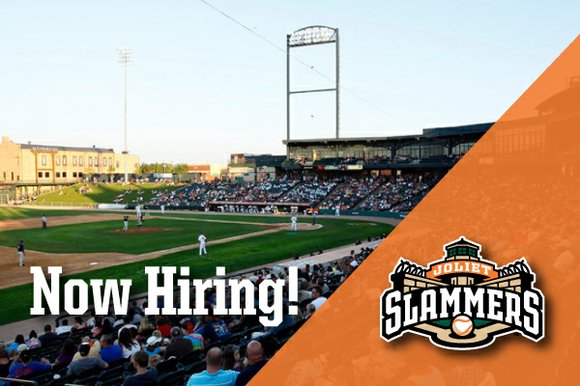 The Joliet Slammers, presented by ATI Physical Therapy, are hosting a seasonal job fair on Saturday, March 14 from 9:00 AM to 1:00 PM in the Joliet Area Sports Hall of Fame room located inside of Silver Cross Field on the Jefferson Street side of the ballpark.
The Slammers are seeking enthusiastic, customer service oriented individuals to fill a variety of seasonal positions for the 2015 season with events starting as early as May 1 through the end of September. The Joliet Slammers hosted a variety of events in 2014 including youth, high school, college and professional baseball games, concerts and festivals, charitable events, among other activities.
Members of the front office will be present to conduct group and individual interviews on a first come, first served basis this day and encourage attendees to complete this form (APP PDF) before arrival. Available positions include:
PROMOTIONS
Guest Experience Captain
Music conductor
Video/camera operators
Mascot performers
Entertainers - Have a unique talent? Spit fire? Can juggle? We'd love to see it.
CONCESSIONS
Servers
Food Cooks/Prep Work
Cashiers
Food and beverage vendors
RETAIL
Team store attendants
Souvenir vendors
STADIUM OPERATIONS
Grounds crew
Kid Zone attendants
Ticket takers
Silver Cross Field is located at 1 Mayor Art Schultz Drive in downtown Joliet, IL. Attendees may enter through the Joliet Area Sports Hall of Fame doors (Jefferson Street side) starting at 9:00 AM.