Annual CAPE awards presented to parents, teachers, staff
3/12/2015, 12:20 p.m.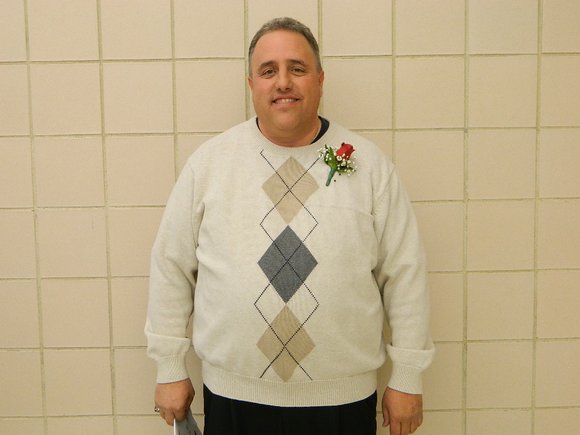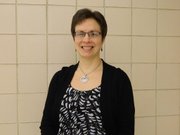 District 202 issued this news release:
District 202's CAPE parent group recognized outstanding parents, community members, teachers and staff members for their dedication to students, their schools and community at the 39th annual CAPE awards night on March 4 at Plainfield South High School.
CAPE is District 202's committee for the Coordination of Administration and Parent groups for Educational efficiency. It serves as a "bridge" between district leadership and the parent groups for all 30 District 202 schools.
The group presented its "Lifetime Award" to parent and longtime school and community volunteer Anthony Scala.
Among other accolades, Scala earned praise for serving as President of the Aux Sable Middle School PTA; President and Vice President of CAPE; volunteering for the PSHS Boosters; and helping to organize the Watch D.O.G.S (Dads of Great Students) program at several District 202 schools.
Scala is also the founder of the Mr. Charity organization which provides toys and a holiday lunch each year to needy children and their families.
CAPE presented its "2015 Honored Guest Award" to Dee Graves, district Assistant Director of Student Services for Transition and Outside Placements.
Graves started work in District 202 as a student teacher. She has also served as a special education resource teacher and vocational coordinator.
In her current role she oversees the high school vocational coordinators, P-STEP and Work Transition Program.
She has also served on numerous committees including the Transition Planning Committee of Will County, which works to link students with disabilities with adult services.
Graves has also worked with the Plainfield Chamber of Commerce Education Committee and helped families with special needs students transitioning to life beyond their school careers.
Finally, CAPE presented its 2015 CAPE Award to Lisa Klaas, Plainfield High School - Central Campus Division Chair for Physical Education, Health and Drivers Education.
Klaas has worked in District 202 for 33 years and is retiring this year. She started her career at Indian Trail Middle School where she coached volleyball.
She later moved to (then) Plainfield High School and coached there as well. Klaas was in the school with her volleyball team in August 1990 when the infamous tornado hit and destroyed the school.
Five co-workers jointly praised her for her positive demeanor, passion for teaching, dedication to lifelong learning, focus on helping students who have anxiety, and her involvement with the Hoops for Heart program.
"Lisa has always displayed a 'whatever is best for the students' attitude, even if that mindset makes her job more challenging. She has meant so much to so many students and staff members in her 30-plus years here in District 202," wrote one of her coworkers.
"I know that many of our students wouldn't be where they are today if it wasn't for Lisa and her ability to help them both in the classroom and on the court. Lisa...made a difference in District 202 and our community," another one of her nominators wrote.
This year's awards ceremony format was changed slightly to include only three awards per school on stage. However, individual parent groups were encouraged to recognize more volunteers at their own private ceremonies.