Shorewood urges state not to cut village funding
Brock A. Stein | 3/12/2015, 12:34 p.m.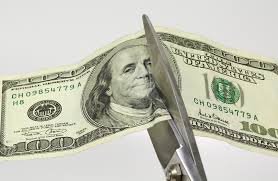 Shorewood trustees Tuesday passed a resolution urging the General Assembly in Springfield to protect funding for local municipalities that is on the chopping block in the governor's budget plan.
The Local Government Distributive Fund refunds a portion of state income taxes back to local governments based on the size of their population. In Shorewood that means the village receives about $1.5 million annually from the fund and could lose about $750,000 if Gov. Bruce Rauner's 50 percent decreased passes.
The local distributive fund has been an easy target for lawmakers looking to cut red ink. Gov. Pat Quinn threatened to withhold some of the funding from municipalities in 2011.
Shorewood Mayor Rick Chapman noted that local municipalities showed support for the income tax implementation in 1969 in exchange for a share of the revenue it generated for the state.
"The state said we would give back to the municipalities so you can run your business," said Chapman.
Chapman said Tuesday night that the fund is "low hanging fruit" for Governor Rauner's budget cutters and represents a politically safe option since many voters don't understand that the funding exists or the extent to which cutting it would hurt local budgets.
"He's not losing many votes here," he said.
Chapman said that cutting the funding wouldn't just impact one arm of the state government but would have a ripple effect throughout the state's smaller arms of local governance from townships to police and fire departments.
"For us it's going to be painful," he said, noting that the village has been conservative in its budgeting and is prepared for a cut if it comes to it.
"For some it's going to get dangerous," he said with some municipalities having to cut police and fire payrolls.
In other business, the village approved its budget for the 2015/2016 budget year which was influence by budget uncertainty in the state capital.
The new budget's general fund will reflect a 1.05% increase over the 2014 budget at just over $11.4 million.
Finance Director Anne Burkholder said that the budget's creation was guided by the village board's insistence to "remain efficient and conservative especially until we figure out what's going on in Springfield."