Kam's Kapsules: Weekly Previews That Make Choosing a Film Fun
For movies opening March 20, 2015
3/17/2015, 11:06 p.m.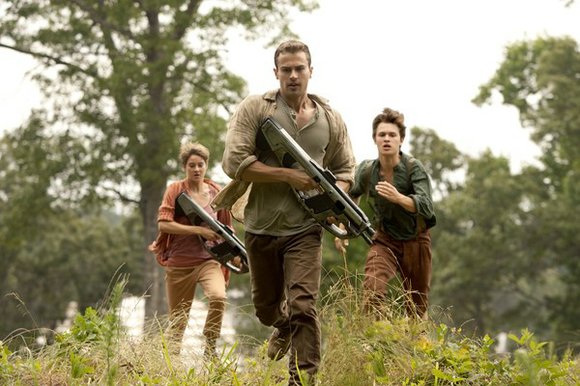 BIG BUDGET FILMS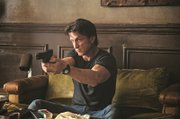 The Gunman (R for profanity, sexuality and graphic violence) Pierre Morel (Taken) directed this international action thriller revolving around a military vet-turned-soldier of fortune (Sean Penn) ready to retire but on the run to clear his name when he unfairly becomes marked for assassination. With Idris Elba, Javier Bardem, Ray Winstone and Jasmine Trinca.
Insurgent (PG-13 for sensuality, pervasive violence, intense action, mature themes and brief profanity) Second installment of the sci-fi series based on Veronica Roth's best-selling Divergent trilogy. Sequel finds the intrepid heroine (Shailene Woodley) confronting her demons while continuing the fight against an unholy alliance posing a threat to what's left of society. Ensemble cast includes Theo James, Naomi Watts, Kate Winslet, Zoe Kravitz, Miles Teller, Ashley Judd, Octavia Spencer, Maggie Q, Janet McTeer and Mekhi Phifer.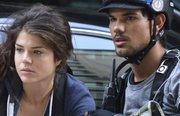 Tracers (PG-13 for sexuality, profanity, peril and intense violence) Action thriller, set in NYC, about a bike messenger (Taylor Lautner) on the run from Chinese mobsters who joins forces with a parkour-practicing gang with the help of a fetching femme fatale (Marie Avgeropoulos). With Rafi Gavron, Adam Rayner and Sam Medina.
INDEPENDENT & FOREIGN FILMS

Amour Fou (Unrated) Costume drama, set in Berlin in the Romantic Era, about a young poet (Christian Friedel) who enters a suicide pact with a terminally-ill socialite (Schnoeink) after failing to convince his kissing cousin (Sandra Hueller) to do so. Supporting cast includes Stephan Crossmann, Barbara Schnitzler and Marc Bischoff. (In German with subtitles)
Compared to What (Unrated) Prestige biopic painting an intimate portrait of former Congressman Barney Frank, who represented Massachusetts' 4th District in the House of Representatives from 1981-2013.
Danny Collins (R for profanity, nudity and drug use) Al Pacino plays the title character in this fact-based tale as an aging, aspiring rock star who decides to clean up his act and reconnect with his family after rereading a 40 year-old letter sent to him by John Lennon. With Jennifer Garner, Christopher Plummer, Annette Bening, Bobby Cannavale and Melissa Benoist.
Do You Believe? (Unrated) Serendipitous, faith-based drama revolving around a dozen strangers who turn to Christ after their lives unexpectedly intersect in catastrophic fashion. Co-starring Lee Majors, Mira Sorvino, Cybill Shepherd, Ted McGinley, Sean Astin, Brian Bosworth, Andrea Logan White and Shwayze.
Growing Up and Other Lies (Unrated) Buddy drama about a guy (Josh Lawson) moving back to Ohio who persuades his BFFS (Adam Brody, Wyatt Cenac and Danny Jacobs) to spend his last day in NYC reminiscing while walking all around Manhattan. With Amber Tamblyn, Scott Adsit and Lauren Miller

Hunting Elephants (Unrated) Israeli crime comedy, set in Jerusalem, about a trio of revenge-minded retirees (Sasson Gabai, Patrick Stewart and Moni Moshonov) who hatch a plan to rob a bank with the help of a precocious 12 year-old (Gil blank). Featuring Yael Abecassis, Tzvika Hadar and Moshe Ivgy. (In Hebrew and English with subtitles)
Kumiko, the Treasure Hunter (Unrated) Rinko Kikuchi handles the title role in this character-driven drama inspired by the urban legend about a cash-strapped woman who migrates from Japan to the U.S. in order to find the loot the film Fargo suggested is buried somewhere in Minnesota. With Shirley Venard, Nobuyuki Katsube, and David and Nathan Zellner. (In English and Japanese with subtitles)