Kam's Kapsules: Weekly Previews That Make Choosing a Film Fun
For movies opening March 20, 2015
3/17/2015, 11:06 p.m.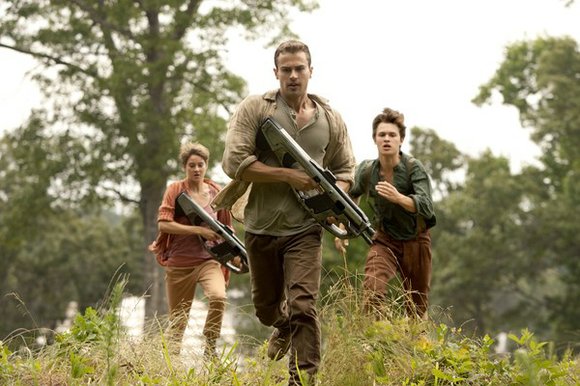 Lily & Kat (Unrated) Coming-of-age dramedy about the strain placed on a couple of inseparable friends' (Jessica Rothe and Hannah Murray) relationship when one suddenly announces that she's moving from NYC to London in less than a week. Cast includes Jack Falahee, David Wilson Barnes and Mimi Gianopulos.

Living Is Easy with Eyes Closed (Unrated) Road comedy, set in Spain in 1966, revolving around a rabid Beatles fan (Javier Camara) who picks up a couple of hitchhikers (Francesc Colomer and Natalia de Molina) while en route to a movie set where John Lennon is rumored to be shooting a film. With Ramon Fontsere, Rogelio Fernandez and Jorge Sanz. (In Spanish with subtitles)
Secret of Water (Unrated) Eye-opening, eco expose' illustrating the toll that humans' misuse of H2O is taking on the planet and a precious natural resource.
She's Lost Control (Unrated) Psychological drama about a lonely sexual surrogate (Brooke Bloom) whose life starts to unravel when she crosses an ethical line by becoming emotionally involved with her new doctor client (Marc Menchaca). With Laila Robins, Ryan Homchick and Roxanne Day.
Zombeavers (R for gory violence, crude humor, graphic sexuality, gratuitous nudity and pervasive profanity) High attrition-rate, horror comedy about a group of college kids whose plans for a wild weekend of debauchery at a riverside cabin is ruined by the arrival of a horde of bloodthirsty zombie beavers. Co-starring Rachel Melvin, Cortney Palm and Lexi Atkins.