Registration starts Monday for Summer Learning Experience
3/24/2015, 2:47 p.m.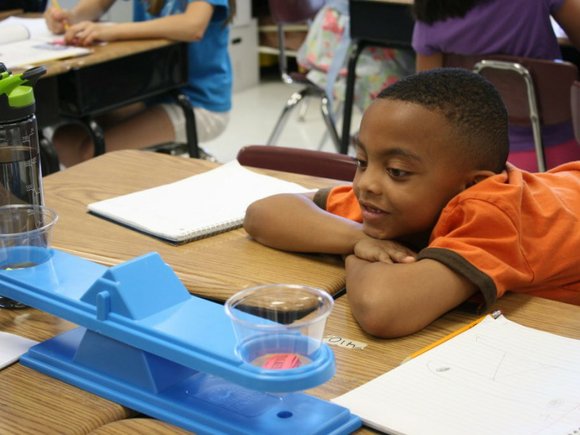 Valley View School District 365U provided this news release:
Registration begins Monday, March 30, for one of the Chicago area's most affordable educational summer programs for children who will be in kindergarten through fifth grade next fall.
Designed to continue a student's learning momentum through the summer months, Valley View School District 365U's unique all-day Summer Learning Experience will operate from June 11 to July 23 at a cost that amounts to just $16 a day for any child who lives within the VVSD attendance boundaries and $20 a day for any child who lives outside of the VVSD district. All students are welcome regardless of the town in which they live or the school they attend.
The Summer Learning Experience day will focus on key reading comprehension and writing skills as well as hands-on common core math instruction during the morning, and fun, engaging enrichment activities such as hands-on science, Readers Theatre, book talks and plenty of leisure motor skills time during the afternoon. The day begins at 8:30 a.m. and ends at 3:30 p.m.
As an added bonus, all Summer Learning Experience participants will receive a free breakfast before their day begins and a free lunch as well.
Parents who need to drop off their children before the SLE day begins or who can't pick up their children right away at the end of the SLE day, will be able to sign up for before-and-after-school care programs for an additional fee. The programs will be provided by the Bolingbrook Park District and the Friendship Centre at HighPoint.
The Summer Learning Experience will be offered at three schools: Pioneer and B.J. Ward elementary schools in Bolingbrook and Hermansen Elementary School in Romeoville. Students currently enrolled in private schools and students living out-of-district will be assigned schools once total enrollment is known.
While special needs students are welcome to participate, students will not be afforded the same level of support and services they receive during the normal school year or in the Extended School Year program. English Language Learners are also welcome.
The program is for children who will be no older than 5th grade in the fall and at least five years old by Sept. 2, 2014.
Registration forms and more information are available through the Summer Learning Experience website at http://summerfun.vvsd.org, by visiting any VVSD elementary school, or by stopping in at the VVSD Administration Center, 755 Dalhart, Romeoville.
Anyone with questions is invited to call the Summer Learning Experience Voice Mail Hotline at 815-886-2277. Dial extension 800 if you are English speaking or extension 801 if you wish to leave your question in Spanish.