Students speak at Legislative Day
3/25/2015, 11:26 p.m.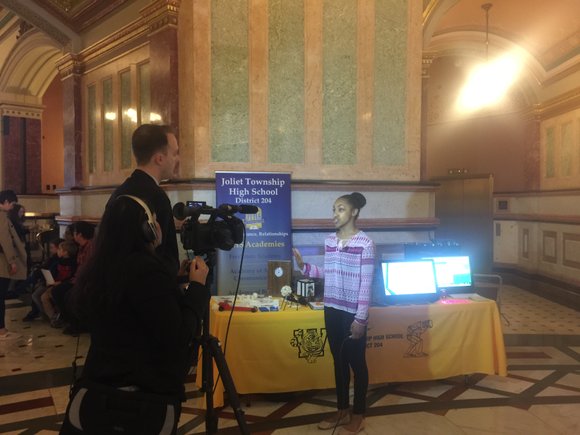 Six Joliet Township High School students spoke to state legislators last week at the annual Illinois Association for Career and Technical Education Legislative Day. The IACTE is a statewide association of teachers, counselors and administrators at all grade levels that support students in preparing them for successful careers.
At the event, the students spoke about the Career and Technical Education courses they took at JTHS and provided information about the JTHS Career Academies. They shared information about the skills they obtained from the CTE courses and how the courses prepared them for college and/or career.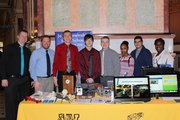 The JTHS students were selected to attend based on school involvement, interest in post-secondary education, and current grades in their CTE courses. Joliet Township High School STEM Instructors John Barber and Dale West worked closely with the students to prepare them for the event and attended with the students. Student participants from Joliet Central High School were Nyree Adams, Kyla McDaniel, and Alejandro Guzman. Students participating from Joliet West High School were Dyllan Potter, Jacob Blaauw, and Alec Graff.
"This was an amazing opportunity for our students," said West. "In addition to delivering their presentations, the students met with Representative Larry Walsh Jr. who took them down to the House floor for an extensive tour where they observed the House in session. Senator McGuire also met with the students and his staff interviewed Alec Graff and Kyla McDaniel for a video."
Curriculum Director Dede Woodard sought out the opportunity for the students and coordinated the visit. "CTE students from all regions of the State spoke to legislators about the importance of career and technical education coursework, which combines authentic business and industry relevance with core academic principles. This was a great educational experience for our students."