Just one independent running in Bolingbrook trustee race
Brock A. Stein | 3/26/2015, 10:56 a.m.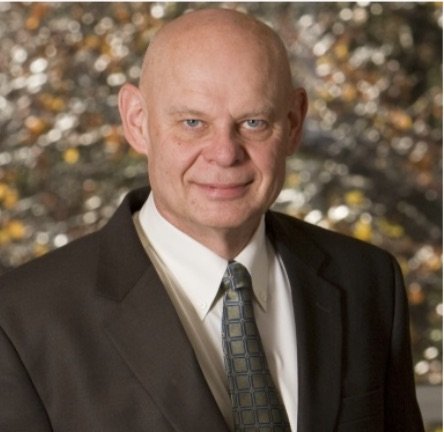 As the only independent running for one of three open seats in the April 7 Bolingbrook trustee race, Robert Jaskiewicz hopes that his candidacy will inspire others to run in future elections.
"When I get on the board I'm basically going to be a voice, but I'm at least going to be a loud voice," said Jaskiewicz.
That voice he said would serve as a counterpoint to what he sees as a board that votes in lockstep with longtime Mayor Roger Claar. The three other candidates, Leroy Brown, Pat Schanks and Rick Morales all incumbents, are running on the First Party for Bolingbrook ticket which also includes the mayor.
"It's Roger's party," said Jaskiewicz referring to Claar. "And they run as a team."
Jaskiewicz believes that the village board could use some new perspectives and new voices at village hall. He hopes that his run will pave the way for others to run as well in coming years.
"So I'm running as an independent and I'm trying to break the strangle hold they have on the village," said Jaskiewicz. If he's successful in his run to get elected, he hopes to encourage more people to run for the board and "let other qualified people know that it's OK to run."
"There's a lot of good, qualified people out there," he said.
Jaskiewicz, a 20-year resident of the village, and small business lender, said that he had wanted to run for public office for years but was always told that it wasn't the right time. He thinks that his independent streak wouldn't fit with the board's tight relationship with the current mayor.
"I'm pretty much an independent and they know that," he said.
Jaskiewicz said that he has been an active participant in the Bolingbrook community over the years noting his appointment by Claar to the Police Pension Board, as well as his service on the Bolingbrook hospital foundation board, Bolingbrook Rotary, and the Bolingbrook Area Chamber of Commerce board of directors.
"I'm well known in the community," said Jaskiewicz. "I just want to be involved."
 He points to his background in finance which he said would help him manage the village's budget. He is the managing director of 12five Capital a small business lender.
"So I'm used to reading balance sheets," he said.
That financial background will help with what he sees is the most pressing issue facing the village: paying for the debt on a series of general obligation bonds that will come due in the coming years.
"We have to pay for those somehow," he said, adding that he hopes to avoid raising property taxes to do so.
"I'm going to do whatever I can to avoid that."
In December, Moody's Investment Services gave the village a negative outlook rating for its sale of general obligation bonds worth $54 million. The report noted that the village has $183.2 million in outstanding bond debt after the December sale and cited increasing pressure from pension and debt service costs for the negative outlook. Before that, the village had voted at the end of December 2013 to raise property taxes by $1.4 million to cover pension costs. Moody's cites the village's home rule status as a strength for Bolingbrook since it allows the board "substantial revenue raising flexibility" with its ability to raise taxes.
 More information about Jaskiewicz can be found on his campaign Facebook page, www.facebook.com/Bob4Bolingbrook.