Gallery Seven "Metamorphosis"
3/30/2015, 10:19 p.m.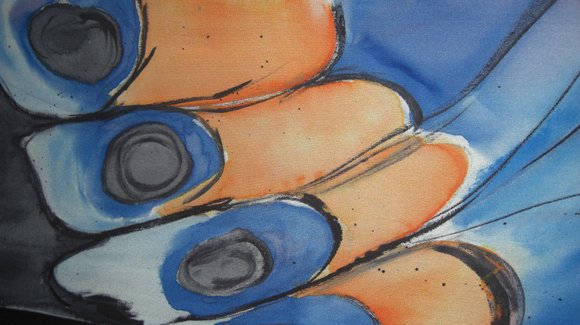 Gallery Seven, 116 N. Chicago St., Joliet, presents the creative work of artist Sydney Carton Kreiger. 'Metamorphosis" is an exploration of Sydney's chosen medium- fabric and dye- from two dimensional to three-dimensional work. Butterflies from around the world inspire the main body of this work. The abstract forms of color and pattern has provided astounding inspiration to Ms. Kreiger. In respect for this beautiful creature of nature and concern for the endangerment of this delicate insect, ten percent of the net sales of this exhibit will be donated to the Monarch Butterfly Fund.
"Metamorphosis" runs now thru April 17 at Joliet's Gallery Seven.
Gallery Seven is a cooperative group of local artists, located at 116 N. Chicago St., Suite 102, next to the Historic Rialto Theatre, downtown Joliet. This free gallery is open to the public 10-4, Monday to Friday, and 10-noon the first Saturday of the Month. All exhibited work at Gallery Seven is for sale.
815.483.4310 jolietgallery7@gmail.com jolietgallery7@gmail.com www.galleryseven.net