Update: Victim ID'd in Sunday's five-car pileup accident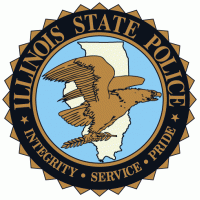 Updated post/8:55 a.m. Monday:
The victim in Sunday's fatal accident on Interstate 80, west of Chicago Street in Joliet, has been identified as 66-year-old Michael E. McCoy of Joliet by the Will County Coroner's Office.
McCoy was pronounced dead at the scene of the accident at 1:20 p.m., the coroner's office said.
An autopsy will be conducted to determine cause of death.
Original post/Sunday:
A 66-year-old man was killed Sunday morning when the pickup truck he was driving veered into eastbound Interstate 80 in Joliet, causing five-car pileup, a spokesman for Illinois State Police District 5 said.
The accident happened at about 11:20 a.m. near the Chicago Street exit. The driver, whose identity has not been released, was pronounced dead at the scene.
Two other people were taken to Silver Cross Hospital in New Lenox for treatment and have since been released, the spokesman said.
The state police are reconstructing the accident in an attempt to determine what happened. In addition to the westbound pickup truck, there were also four passenger vehicles and recreational vehicle involved, the spokesman said.
This story will be updated when the name of the victim is released.
Contact Karen Sorensen at Karen@TheTimesWeekly.com.