Wayne's Words: You'll grow old waiting for state's help
Wayne Horne | 5/13/2015, 6:17 p.m.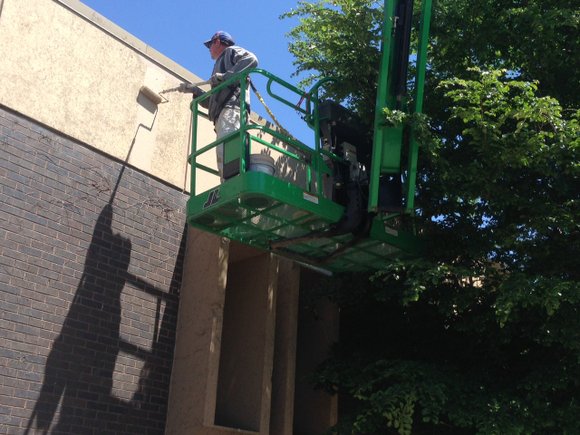 A recent op-ed piece in a Chicago area paper noted that Illinois ranks last among all 50 States in a variety of government issues.
It stated that Illinois takes longer than any other state to find out how "last" it is because it has broken and disjointed accounting systems. In other words, Illinois can't even calculate how far in the hole it is.
I was reminded of the comment this last week when I received a call from the Illinois Attorney General's Office. Allow me to explain.
On March 20, 2013, I filed a request to investigate a possible violation of a closed session meeting of the Joliet City Council. The meeting was held on Feb. 4, 2013, following a pre-council meeting.
Sources had advised me that an apartment housing complex for veterans and their families had been discussed in conjunction with the density issue of the Evergreen Terrace public housing complex.
The initial response from then-City Attorney Jeff Plyman was that it had been discussed in that closed session. The matter of the veterans housing project was not discussed in open session after that. And despite several inquiries to the attorney general's office, no response was received from them regarding the investigation, until now.
The call from Assistant Attorney General Neil P. Olson asked if I was still interested in pursuing the matter.
Fortunately, I had not held my breath awaiting a response. I declined the AG's willingness to pursue the matter for two reasons. The first was simply because I had forgotten about it. The second reason was why I had forgotten about it.
The veterans housing project was subsequently revived by Councilman Jim McFarland and approved by the council for completion sometime in 2015 or 2016. But I do wish to thank Lisa Madigan's office for the rapid follow-up on their investigation.
One word of caution for the Rialto group awaiting a response from the AG's office: It may not come soon if this experience is any indication of a timely response.
Two more things…
Over the last several years, the maintenance of Joliet City Hall's exterior has been neglected. This column has pointed out, on several occasions, the lack of landscaping and the growth of vines that completely encased the building.
Thanks to a recent contract approved by the council the vines have been removed, painting is being done and the exterior of the building looks more inviting. The vines made it look like a structure out of an Indiana Jones movie.
Now, if you can get a pole to display the American Flag in front of the building, it will look like a municipal headquarters. Kudos.
On the topic of flag display, when The Times Weekly conducted a mayoral forum prior to the April election, each of the three mayor candidates were asked to commit to providing lighting for Joliet's eight flag pavilions, if they were elected. Some of the pavilions are located at entrances to Joliet, others can found at various city locations, such as "Six Corners" at the intersection of Raynor, Black and Plainfield roads.
Making good on his promise, Mayor Bob O'Dekirk asked City Manager Jim Hock to move ahead on the project. Hock said he was already working on a cost-effective solution to provide adequate illumination for the American flags at all of the pavilion locations.
There are many challenges facing Joliet now and in the future. Improving the appearance of Joliet should be included in any economic planning from this point on. "Curb appeal" is essential for successful development to occur. Stay tuned…
Contact Wayne Horne at whorne@thetimesweekly.com.