Silver Cross nurses raise $2,100 in March of Dimes walk
5/14/2015, 12:55 p.m.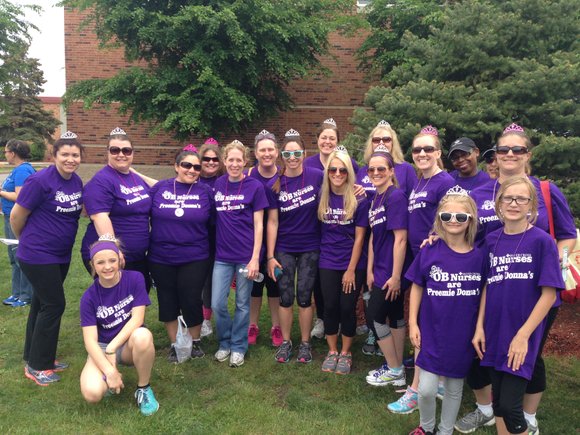 Silver Cross Hospital in New Lenox provided this news release:
Along with several hundred families and business leaders, the Silver Cross Women and Infant Services Birthing Center employees and their families participated in the March of Dimes 3.2-mile March for Babies on May 9 at Joliet West High School.
The annual March for Babies is the nation's oldest walk fundraiser honoring babies born healthy and those who need help to survive and thrive.
The Silver Cross team "OB Nurses are Preemie Donnas" received an award as the Top Corporate Team by raising $2,117 for the 2015 March of Dimes Walk. Registered Nurses Vickie Ricketts and Laurie Holmes were the team captains for Silver Cross Hospital.
By walking in March for Babies, participants give hope to the more than half a million babies born too soon each year. The money raised supports community programs that help moms have healthy full-term pregnancies. And it funds research to find answers to the problems that threaten our babies. Supporters of March Dimes have been walking since 1970 and have raised an incredible $2 billion to benefit all babies.
Funds raised by March for Babies in Illinois help support community service, education, prenatal wellness programs, research grants, newborn intensive care unit (NICU) family support programs and advocacy efforts to help improve the health of the nation's mothers and babies.