The Wiggles bringing tour to Rialto in October
5/18/2015, 10:12 a.m.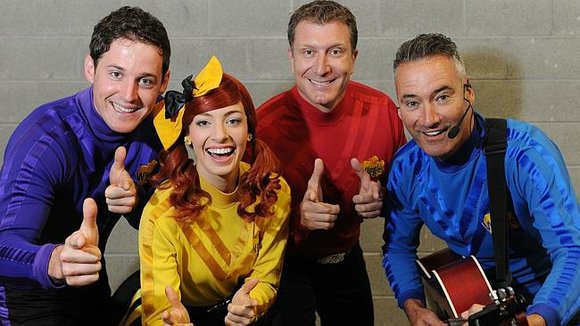 The Wiggles are bringing their "Rock & Roll Preschool" tour to the Rialto Square Theatre for two shows in October.
Tickets go on sale at 9 a.m. Thursday for the Australian children's entertainment group, who will do songs and skits from their new CD and DVD and their hit series on Hulu.
Founding member Anthony Field (Blue Wiggle) will be joined by Emma Watkins (Yellow Wiggle), Simon Pryce (Red Wiggle) and Lachlan Gillespie (Purple Wiggle). They're bringing several characters with as well, including Dorothy the Dinosaur, Captain Feathersword, Wags the Dog and Henry the Octopus.
The shows are at 1 and 4 p.m. Oct. 17 and tickets cost $20, $25, $35, $45 and $68.50. They can be purchased at the Rialto Square Theatre box office, 102 N. Chicago St., Joliet, online at www.rialtosquare.com or by phone at 815-726-6600 or through Ticketmaster at www.ticketmaster.com, 800-745-3000 or at a Ticketmaster outlet.