Plainfield Memorial Day Parade, flag-raising on Monday
5/19/2015, 11:19 p.m.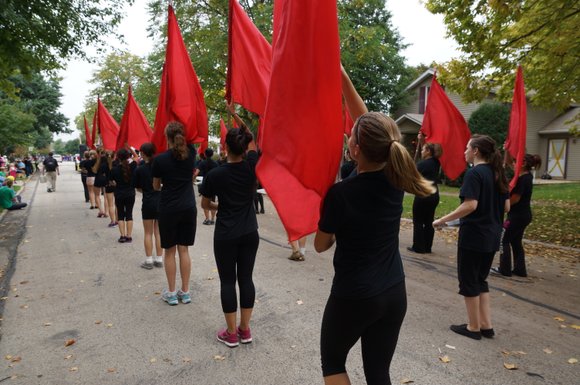 The Plainfield American Legion Marne Post No. 13 will honor the nation's veterans with its annual Memorial Day Parade.
The parade will begin at 10:30 a.m. at Ira Jones Middle School, 15320 S. Wallin Drive, and travel east on Ottawa Street. The parade will enter onto the path of Settlers' Park, near the intersection of Van Dyke Road and Ottawa Street. The parade will continue east through Settlers' Park to the park memorial, where a flag-raising ceremony will be hld.
The following roadways will close at approximately 10:15 a.m. and remain closed until the Parade reaches the Memorial (at approximately 10:45 a.m.):
• Wallin Drive at Ottawa Street;
• Ottawa Street from Wallin Drive to Van Dyke Road;
• Van Dyke Road at Ottawa Street.
Parking will also be restricted on these roads from 10 to 11 a.m.
A limited amount of parking will be available at the Village Hall and along Village Center Drive. Additional parking can be found on Van Dyke Road south of Ottawa Street and at Ira Jones School.
Anyone with questions can contact Plainfield Police Cmdr. Ken Ruggles at 815-267-7211.