Circuit clerk's debt collection campaign nets $28M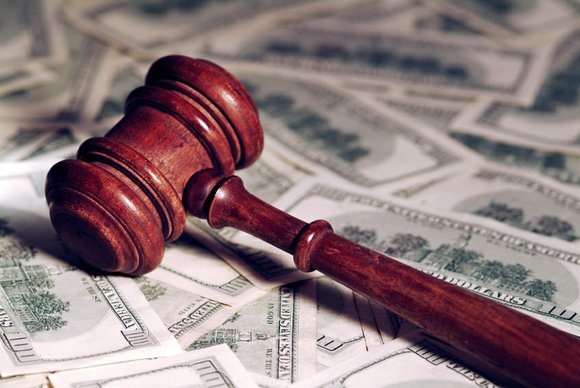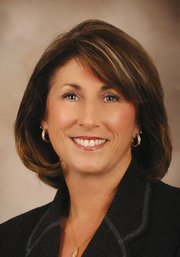 When the Will County Circuit Clerk's Office decided to play hard ball with people who skipped out on paying court fees and fines eight years ago, expectations were modest.
After all, something was better than the nothing they were collecting from people who had ignored repeated demands that they pay up, Circuit Clerk Pam McGuire said.
So they hired the Harris & Harris collection agency, gave them access to all of the unpaid bills going back to 1996 and let them take a crack, McGuire said. To say it's paid off handsomely – to the tune of about $28 million – is almost an understatement, she said.
"When we started this collection effort in May of 2007, we had no way of knowing just how successful it would be," McGuire wrote in a news release trumpeting the program's success.
And the spoils of that success have helped the bottom lines of not just Will County, which has seen more than $8.7 million added to its general fund since 2007, but every community in Will County, McGuire said.
The biggest recipient has been the city of Joliet, which received more than $1.85 million as of Jan. 1. The other municipalities benefitting the most are Bolingbrook, which received $647,525; Plainfield, $380,898; and New Lenox, $234,545. Even such agencies as the Illinois Department of Natural Resources, the Will County Forest Preserve District and Joliet Junior College have received money they were owed, McGuire said.
Now that most of the back debt has been recouped (or written off, since some people in arrears are in prison or have died), Harris & Harris is bringing in about $3 million annually from fees and fines that go unpaid after 120 days, she said.
For the city of Joliet, which received $201,000 from the program last year, that's the equivalent of the salaries for two police officers, Director of Finance Jim Ghedotte said.
"We might have to hire a collection agency or call (debtors) ourselves in order to collect that money," Ghedotte said. "We're just not set up to do that. … It helps that the county has a firm that knows how to do it."
The bulk of the money owed to municipalities comes from court-ordered fees and fines assessed for ordinance violations, traffic tickets, DUIs and other criminal cases, she said. Some costs are mandated as part of a conviction and others are set by a judge.
Until 2007, these debts "fell by the wayside," McGuire said, because the county did not have the means to track down debtors like a collection agency can. Beyond that, agencies know the law as far as the kind of actions they can take to recoup debts, including wage garnishment and taking people to small claims court, where debtors can face jail time for failing to comply with a judge's order.
Without using a firm like Harris & Harris, the ultimate responsibility to go after debtors would fall on the state's attorney's office, which lacks the manpower to pursue such cases, McGuire said.
And the best part of the deal is hiring a collection agency does not cost the county a dime, she said. The firm tacks on 30 percent to the debt as their fee, she said.
While the amount Plainfield receives annually through the program is relatively small compared to the village's $22.5 million annual budget, it's still a boon when the alternative is considered, Director of Management Services Traci Pleckham said.
"Any extra dollar we can get is a dollar we don't have to ask the taxpayers for," Pleckham said.
Contact Karen Sorensen at Karen@TheTimesWeekly.com.