Dist. 202 consolidating gifted classes to save money
Madhu Mayer | 5/28/2015, 8:43 a.m.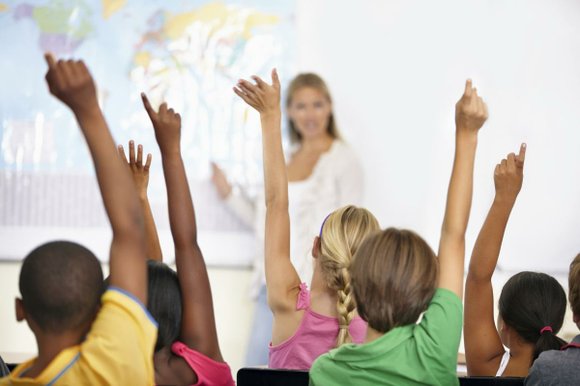 Classes for gifted third-grade students will be consolidated into one or two schools per attendance zone in order to save money under a measure approved Tuesday by the Plainfield Community School District 202 board.
The plan is to create self-contained gifted education classrooms in the district's Green, Blue and Orange attendance zones, which parents know as "houses," said school board member Kevin Kirberg, who chairs the district's Applied Learning and Technology Committee.
The change goes into effect in the 2015-16 school year, with fourth- and fifth-grade gifted classes to do the same in the following year, Kirberg said.
"All of our buildings don't have enough of a honors population," Kirberg said of the district, which has 25 schools spread out through Plainfield, Joliet, Bolingbrook and Romeoville.
When the school year starts the second week of August, about 28 current Ridge and Wesmere elementary gifted second-graders will attend school at Ridge Elementary. The 25 gifted second-graders at Thomas Jefferson, Charles Reed and Meadow View elementary schools will attend Thomas Jefferson.
Fourteen current Creekside and Lakewood Falls elementary gifted second-graders will attend Creekside and 23 Liberty and Eichelberger second-graders will be together at at Liberty.
Finally, 28 gifted second-graders at Crystal Lawns, Grand Prairie, Central and River View elementary schools will all go to River View.
Kirberg said research shows that more students participate in honors or advanced placement classes as they get older. The recommendation, which the board will consider for approval at a later date this summer, is to create elementary centers for honors students starting with incoming third-graders.
The next step is to inform parents at a Gifted Parent Night, where the proposed elementary honors curriculum change will be explained in detail, Kirberg said. The date for that meeting has not yet been set. The district anticipates some parents will refuse to send their children to a different school in another community next year, he said.