Wayne's Words: Veterans know the sacrifices made during war
Wayne Horne | 5/28/2015, 9:03 a.m.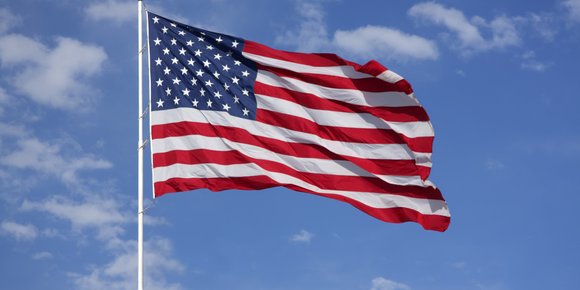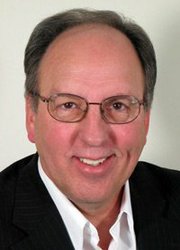 The Memorial Day holiday typically marks the beginning of summer, with many ceremonies honoring veterans who have served our country and are no longer with us.
Memorial Day observances this year included recognition of the official start of the Vietnam War, 50 years ago. As a veteran of the Vietnam War, it doesn't seem that 50 years have gone by since that war started.
Vietnam veterans now make up the largest number of veterans still alive. It has been 70 years since the end of World War II and a young 19-year-old during the last year of that war would be about 90 years old today. Vietnam veterans were the first generation born after WWII -- the "baby boomers," as they are known.
Many speeches on Memorial Day mentioned the sacrifices made by veterans during their service. The Vietnam War officially ended 10 years after it started but many conflicts have occurred since then and almost certainly more will follow.
Today's wars are fought by highly trained professionals who volunteer their service. Sometimes it's easy to forget their sacrifice unless you know them or their family and friends. Recognizing veterans' contributions once or twice a year (Veterans Day in November) is often the best we can do. Sometimes there is an exception.
This last April the Plainfield Park District passed a resolution renaming a park, located in the Mayfair subdivision in Joliet, the PFC Andrew Meari Memorial Park.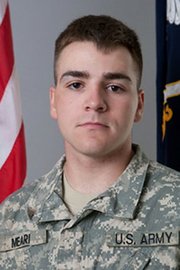 Meari enlisted in the army at age 19. Meari, only two months after his 21st birthday, was on a patrol with the 101st Airborne Division in a small village just outside Kandahar Province, Afghanistan. The patrol was almost over when he stepped between the men in his platoon and a suicide bomber. They were less than a 100 yards from their command post. He lost his life that day but saved the lives of soldiers closest to him.
It's possible his heroism will not be long remembered. It's probable many future users of PFC Andrew Meari Memorial Park will not know who he was or what he did. But veterans, their families and friends will know the park represents service and sacrifice for our country.

Private First Class Meari (my emphasis) epitomizes the veteran character. Thank you veterans, for your service and your sacrifice.
One last thing…
For the regular readers of "Wayne's Words," last week's column, titled "It's déjà vu all over again," might have had you thinking you had read this before. Actually, you read a Wayne's Words column published two years ago on May 16, 2013. There was supposed to be a disclaimer announcing that fact at the beginning of the column. I was on vacation last week.
The reprint column was chosen to contrast the recently completed listening tour conducted by the Illinois Department of Transportation with money being wasted on construction projects being done at the time. When that column was written in 2013, an audit pointed out the fact that most of the money being spent on road construction went for administration and not actual road construction.
Based on personal experience, I have a suggestion. The IDOT administration building is located on Dirkson Parkway in Springfield, just off Interstate 55. If you want an idea for a road construction priority, get on I-55 and drive up the interstate to Joliet. The potholes are a menace to vehicles. I ruined a tire that had to be replaced when it hit an unmarked pothole at 65 mph.
Since many of our area legislators drive I-55 quite often on their way to Springfield, one would think they have encountered the rough condition of the roadway. Driving around Illinois could possibly be a more cost-effective way to determine infrastructure priorities. Stay tuned…
Contact Wayne Horne at whorne@thetimesweekly.com.