Forest Preserve lands grant, holds craft and cooking programs
Will County volunteer, business named 'best' by state
11/4/2015, 4:20 p.m.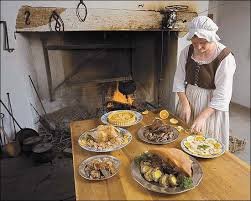 The Will County Forest Preserve District provided this information:
'Best of the Best' honored
Two Forest Preserve District of Will County partners received "Best of the Best" awards in October from the Illinois Association of Park Districts. Aura Duke, 92, of Park Forest, was named an "Outstanding Citizen Volunteer of the Year" and Enbridge Inc. was named a "Best Friend of Illinois Parks" in the large business category.
Duke, who has been active with the Thorn Creek Audubon for almost 25 years, is responsible for two important bluebird trails at the District's Monee Reservoir and Goodenow Grove Nature Preserve. Duke monitors 68 bluebird nesting boxes weekly from mid-March through mid-August. She also helps compile data on birds found at Goodenow Grove, and she schedules the many Thorn Creek Audubon volunteers who monitor Will County Forest Preserve sites.
The District's partnership with Enbridge – a Canada-based company that transports, distributes and generates energy – began in 2012. Donations have ranged from $500 in the first year to a $266,400 donation in 2015 to Friends of the Forest Preserve District of Will County, the District's nonprofit fundraising foundation. The 2015 donation will be used to restore 42 acres of former agricultural fields at Forked Creek Preserve in Wilmington.
District lands second grant for Black Road project
The Forest Preserve District of Will County will receive a second federal grant to help pay for the construction of two pedestrian/bicycle bridges and trail connections along Black Road. The project will provide relief for walkers, runners and bicyclists who are looking for a safer way to cross Interstate 55 and the DuPage River while traveling from the Rock Run Greenway Trail in Joliet to the DuPage River Trail in Shorewood.
In 2014, the District received a $963,200 grant from the federally funded Illinois Transportation Enhancement Program. That grant is being used to pay for engineering for the entire Black Road project and construction of Segment 1, which includes a 300-foot pedestrian/bicycle bridge over I-55 and new asphalt trail segments.
The $1.6 million grant announced on Oct. 14 is part of the federal Transportation Alternatives Program. This second grant will allow the District to construct the project's Segment 2, which includes a 260-foot bridge over the DuPage River and a new trail connection on the south side of Black Road.
Phase I engineering for the $3.3 million Black Road project is due to be completed by November 2015. Phase II engineering should be finished by August 2016. The District plans to seek bids for construction of the bridges and trail extensions in November 2016. Construction is expected to begin in 2017 and be completed in 2018.
Recycled crafts workshop at Four Rivers center
Make wall art, greeting cards, shadow puppets and more during a "Holiday Recycled Crafts Workshop" from 9 a.m. to noon Nov. 14 at the Forest Preserve District of Will County's Four Rivers Environmental Education Center, 25055 W. Walnut Lane, McKinley Woods.
Collect and bring old magazines and greeting cards, cereal boxes, used wrapping paper or paper scraps. Also bring scissors, a black marker and a craft knife if you have one. All other supplies will be provided.
The free program is for ages 16 and older. Registration is required; call 815-722-9470.
'Cooking in the Colonies' at Isle a la Cache
Learn how settlers cooked meals without electricity, gas or appliances during a "Cooking in the Colonies" program from 11 a.m. to 12:30 p.m. Nov. 14 at the Forest Preserve District of Will County's Isle a la Cache Museum, 501 E. Romeo Road, Romeoville.
The program will be led by traveling experts who will show attendees how cooking was done before Illinois was a state or George Washington was president.
The free program is for ages 12 and older. Registration is required; call 815-886-1467.
For more information on these programs and other Forest Preserve District offerings, go to ReconnectWithNature.org.