O'Brien tapped to be next Plainfield East principal
11/10/2015, 9:10 a.m.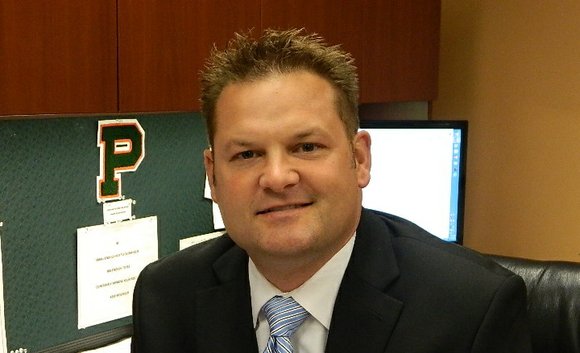 District 202 provided this information:
Plainfield East High School Assistant Principal Joe O'Brien will become the school's second principal next school year.
The District 202 Board of Education named O'Brien as the new PEHS principal at its Monday meeting. He will replace current PEHS Principal Tony Manville, who will become the new assistant superintendent for administration and personnel on July 1, 2016.
Manville opened PEHS in 2008, and O'Brien was among his original administrators. O'Brien came to District 202 as East's first Dean of Students in August 2008.
He was named interim assistant principal in September 2008 when the original assistant principal left the district. He has served as assistant principal since September 2010.
O'Brien started his education career as a health and physical education teacher at Joliet Catholic Academy from 2000-2006. He then served for two years as assistant dean of students at Marian Catholic High School in Chicago Heights before coming to District 202.
"Joe O'Brien is an excellent and logical choice to become the second principal in the history of Plainfield East High School," Supt. Lane Abrell said.
"His experience in opening the building in 2008 as well as being a valued member of the administrative team provide him with a strong sense of East's history. We look forward to Joe maintaining and building on the great culture and climate that is present each and every day at Plainfield East High School."
O'Brien praised Manville for acting as a mentor to him and the PEHS staff for its dedication. He thanked the Board and Abrell for their confidence in him.
"My family and I are so appreciative of the relationships we have formed with District 202 and the Plainfield East Family. I am thrilled about this opportunity," he said.
"It is with dignity and pride that I will continue lead the mission of excellence established at Plainfield East."