Hermansen School in Romeoville wins 'student potential' grant
11/11/2015, 5:05 p.m.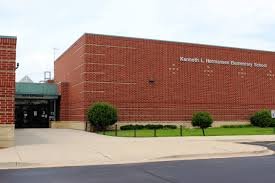 Hermansen Elementary School in Romeoville is one of only a dozen or so elementary schools throughout the state that have received a grant to participate in the Energizing Student Potential program.
Sponsored by The Exelon Foundation, ComEd, BP, Nicor Gas, Peoples Gas and North Shore Gas, the program combines a STEM (Science, Technology, Engineering and Math) focus with a focus on energy utilizing unique and engaging methods in both the classroom and the community.
Hermansen will receive:
A $750 grant to support a STEM Challenge project
$3,000 of hands-on kits and curriculum
An Energizing Student Potential Energy Fair Kit to host an Energy Fair and Carnival at the school
Access to Educational Energy Audits, field trips and classroom visits
Hermansen 5th grade teacher Tim Fogt attended a two-day training session at the Museum of Science and Industry during the last week of October.
The program will be rolled out in the near future.